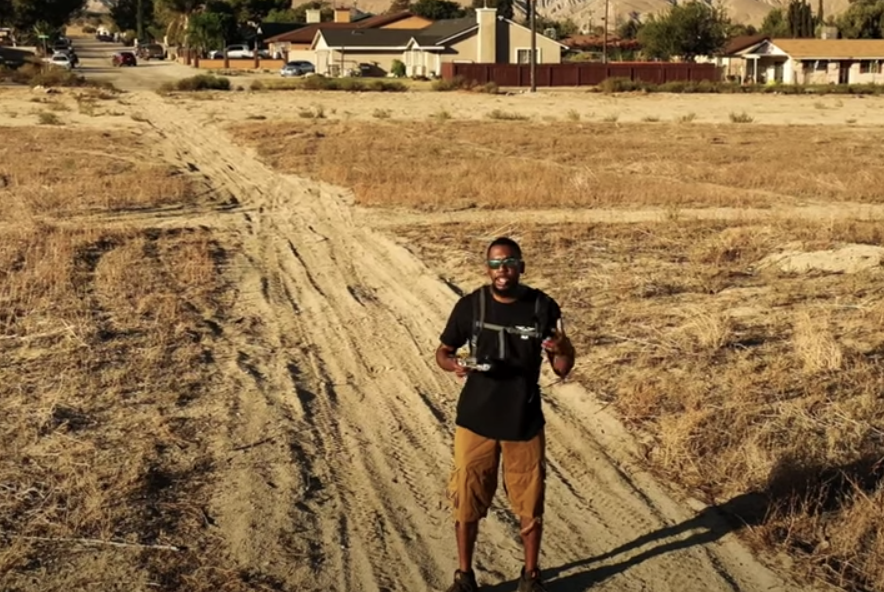 ---
25 October 2022
By Timothy Brazzel 
I remember watching a YouTube video of a guy who had a DJI Mavic 2 drone. As I watched him fly it and capture video and photographic images, I knew this was something I wanted to do. In November 2018, I purchased my first drone for $300—a used Mavic Pro that I still own till this day.
At first, I was very nervous to fly it, but when I finally took it out for the first time, it was like an adrenaline rush. My intent was to use the drone for mainly commercial purposes. Then, I heard about part 107, and my excitement suddenly took a brief back seat. Understanding that I would have to pass a pilot test that consisted of questions related to the types of airspace, weather reports, and so on to fly commercially, I went through periods of uncertainty whether it would be worth it or not.
Like many other certified drone pilots, I took to YouTube to try to find a simple way to learn and understand what it takes to pass the part 107. I watched influencers such as Tony Northrup and Gary Glenn to build up my basic knowledge, but, at the time, the information seemed even more overwhelming.
Eventually, I gave up on it towards the end of 2019.
It wasn't until DJI released the Mavic 3 at the end of 2021, that my desire to obtain my part 107 resurfaced. At the beginning of 2022, I made up my mind to become a certified drone pilot. I paid for an online test prep at remotepilot101.com to help me prepare, and I felt confident enough to take my part 107 test in February 2022. I passed on my very first try with a score of 73 percent. I couldn't wait to share the great news with my family and friends.
While waiting for my hard-copy certification to come in the mail, I invested in a new drone—the Mavic 3. By March 2022, I had my certificate in hand, and I was ready to get to work flying my drone.
I quickly realized landing jobs would not be as easy as I thought.
Fortunately, I stumbled across an episode from Ken Dono's OriginaldoBo YouTube channel, where he referred to The Droning Company as his main source for finding drone jobs.
I was curious, so I checked out The Droning Company for myself. I decided to subscribe, and within my first month, I received a job request from a 3D capture and digital-documentation company. To be honest, I was very surprised. I also didn't know what to expect, but it was a real job that provided paid training. All that was mainly required was the use of a certified drone pilot to capture data, and their team would take care of all the 3D processing and digital documentation.
I really appreciate what The Droning Company provides, because for $10 a month, you gain access to jobs where you take home the proceeds. The Droning Company doesn't take any commissions on the jobs pilots receive through it site.
I want to thank Stuart, Ben, Don, Chris, and the entire team for providing pilots a platform such as this. It was a privilege meeting all of them at the 2022  Commercial UAV Expo. I would recommend The Droning Company to any certified drone pilot who is looking for a user-friendly platform that allows you to create your own profile and find drone jobs.
Watch Brazzel's Story