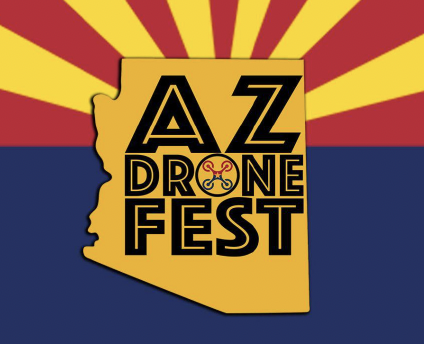 ---
09 August 2023
By Corey Schubert, AZDroneFest Board of Directors
The fifth-annual AZDroneFest Film Festival and Unmanned Aerial Systems Expo—the premier drone film festival in Phoenix, Arizona—is accepting film submissions and sponsors.
The event will take place from 10 a.m. to 3:30 p.m. October 7, 2023 at Grand Canyon University, in partnership with Aerospace Arizona.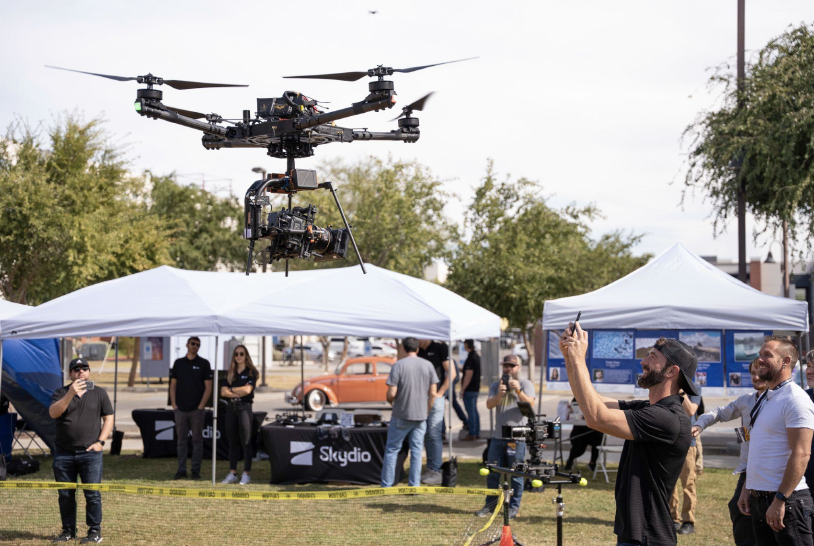 AZDroneFest has become an annual highlight for drone enthusiasts, filmmakers, and industry professionals, providing a platform to celebrate the UAS industry and the art of aerial cinematography. This year's festival promises to be bigger and better than ever, featuring a captivating lineup of films from around the world, exciting exhibitors from all aspects of the drone industry, and industry expert speakers in the field of aerospace, UAS, and drone cinematography.
The Drone Expo is a free family event that includes dynamic demonstrations of a wide variety of drones, including racing, rescue and pro filming drones. Filmmakers, enthusiasts and industry pros can register for VIP access for a fee to attend a keynote session and panel sessions with national experts.
"AZDroneFest brings together people of all ages and experience levels to share their great work with the world, and learn new ways to become better filmmakers," said festival director Chris Tinard.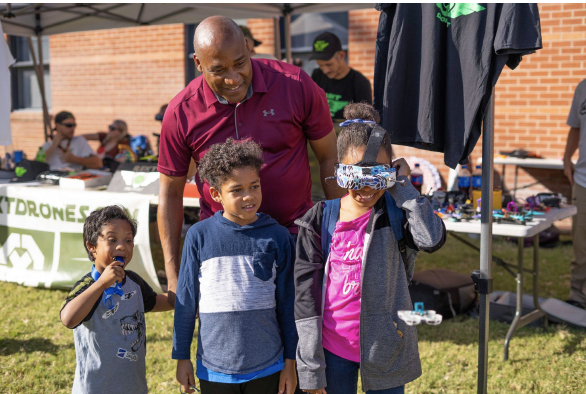 In the film festival, the New Drone Pilot category offers an opportunity for new and up-and-coming filmmakers to submit a film for free. At least half of the film must be drone footage. Other categories include Narrative/Documentary, Landscape, Showreel, Still Photography, Arizona, Advertising, FPV, Industrial, and First Responders.
Cost to enter other categories is $55 per entry. The early bird deadline is Aug. 20, and final deadline is September 15. Through a partnership with Women and Drones, AZDroneFest is offering a special discount to women who submit their films to the festival.
Using the promo code "WWD50" at the time of entry, women filmmakers will receive a 50% discount.
Organizers are also accepting a wide variety of sponsors for the popular event.
This year, AZDroneFest is also proud to partner with Aerospace Arizona, a leading organization dedicated to promoting innovation and advancement in the aerospace industry.
"We are delighted to support AZDroneFest and their mission to showcase the incredible potential of UAS technology," said Mignonne Hollis, president of Aerospace Arizona. "As a leading organization dedicated to advancing the aerospace industry, we recognize the immense value that commercial drone pilots bring to various sectors. Through this partnership, we aim to further empower and elevate commercial drone pilots by providing them with access to innovative technologies, educational resources, and networking opportunities. Together with AZDroneFest, we are excited to foster growth and collaboration within the drone industry, helping commercial pilots thrive in this dynamic and rapidly evolving field."