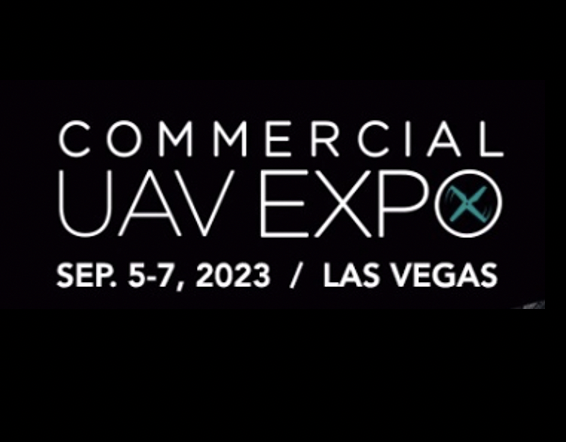 ---
08 August 2023
Organizers of Commercial UAV Expo, the world's leading commercial drone trade show and conference, have announced an important addition to this year's conference program: the Advanced Airspace Summit. Commercial UAV Expo takes place September 5-7, 2023, at Caesars Forum in Las Vegas, and the Advanced Airspace Summit will be held on Wednesday, September 6, as part of the event's conference program.
"There is currently a large gap between crewed and uncrewed aviation," said Jeremiah Karpowicz, Group Editorial Director at Diversified Communications, organizer of Commercial UAV Expo. "Commercial UAV Expo is working to bridge that gap and create trust within the entirety of the airspace community – including the general public. As the commercial drone industry continues to grow, the UAS community needs to address stakeholders' challenges and concerns so that we can build the future of the airspace together. This highly anticipated addition to our conference program will allow attendees to discuss where the industry is today, how the technology will evolve, what regulatory changes will likely be necessary, and what challenges the industry will face related to passenger expectations and public acceptance. We will tackle these issues through insightful communication and planning, and Commercial UAV Expo is proud to be at the forefront and provide a platform to move the industry forward."
"Sharing perspectives and knowledge will affect safe further integration into our NAS. By listening and  educating the community holistically, we are building the bridge of understanding and paving a road to success," said Toni Drummond, President US of Titan Aviation Global. "As we have been witnessing, it's critical during this rapid growth for collaboration between all parties, especially general aviation and emerging technologies. The next revolution of sustainable aviation will depend on all stakeholders working together to develop solutions that will carry us directly into the future."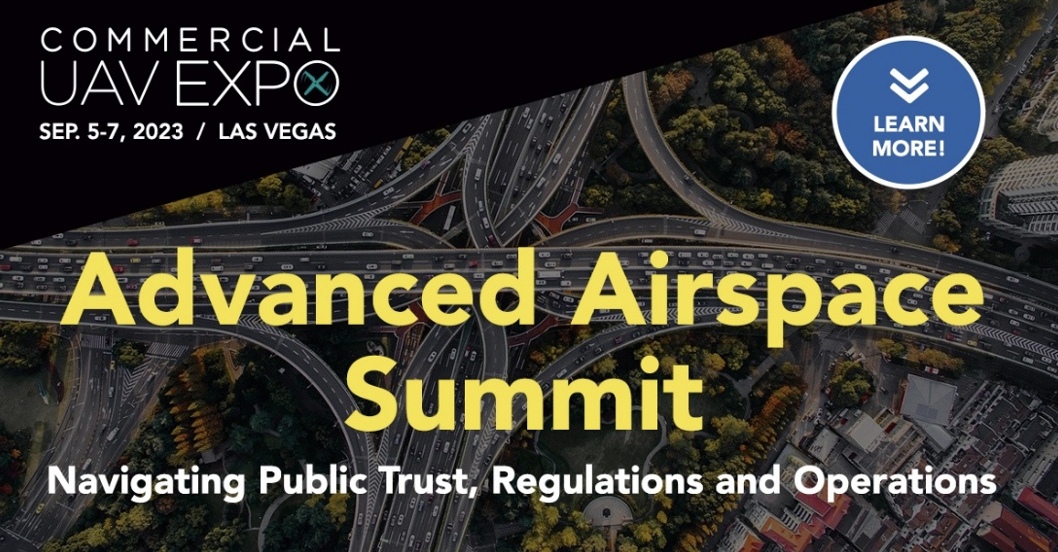 The Advanced Airspace Summit is a part of the full conference program and formatted as a two-part panel series on the afternoon of Wednesday, September 6, 2023.  Sessions are designed to answer these questions:
What should we be doing as an industry to increase security and trust?
How can we build better airspace awareness today?
And why is doing so vital to the future of airspace as a whole?
The agenda is as follows:
Opening Address: Is the Public Ready for the Airspace of Tomorrow, today?
Panel discussion: Can We Cultivate Public Trust in the Airspace Through Airspace Deconfliction?
Panel discussion: How Will the Drone Corridors of the Present Define the Future of the Airspace?
Opening Address: AAM Infrastructure Development – Plan for the Future Now!
Panel Discussion: Regulations Nation – Working Within Current FAA Regulatory Frameworks to Advanced UAM & UAS Operations
Panel Discussion: People, Process, and Policy for Drone, Cargo and Air Taxi Operations
Panelists include industry experts from leading companies including AERODiMEO LLC, Choctaw National of Oklahoma, DroneUp, End State Solutions LLC, FAA, Iris Automation, Northern Plains UAS Test Site, NUAIR, P3 Tech Consulting, Sabrewing Aircraft Company, Spright, Supernal, Syracuse International Airport, Titan Aviation Global, The MITRE Corporation, TruWeather Solutions, USDOT's Highly Automated Systems Safety Center of Excellence, Xelevate Solutions, and Zipline International.
The Advanced Airspace Summit is part of a robust conference program delivering practical, actionable education developed in conjunction with commercial drone leaders.
The exhibit hall floor features 200+ solutions providers and their latest UAS solutions, including airframes, software, sensors, and services, to create a cutting-edge and comprehensive showcase of the industry's advancements and innovations. Additional features include DRONERESPONDERS Safety Summit, Workshops and training, and live outdoor flying demonstrations, which allow for hands-on learning and connections. Visit www.expouav.com for more information on attending and exhibiting. Registration is open – click here to register today!
About Commercial UAV Expo
Commercial UAV Expo, presented by Commercial UAV News, is an international conference and expo exclusively focused on commercial UAS integration and operation covering industries including Construction; Drone Delivery; Energy & Utilities; Forestry & Agriculture; Infrastructure & Transportation; Mining & Aggregates; Public Safety & Emergency Services; Security; and Surveying & Mapping. It takes place September 5-7, 2023, at Caesars Forum, Las Vegas NV. For more information, visit https://www.expouav.com/.
Commercial UAV Expo is produced by Diversified Communications' technology portfolio which also includes Commercial UAV News; Geo Week, Geo Week Newsletter, 3D Technology Newsletter, AEC Innovations Newsletter, Geo Business (UK) and Digital Construction Week (UK).
For more information about exhibiting at the Commercial UAV Expo, visit the exhibitor information page or contact Kat McDonald, Sales Manager.
For attending information, visit https://www.expouav.com/ or email info@expouav.com.