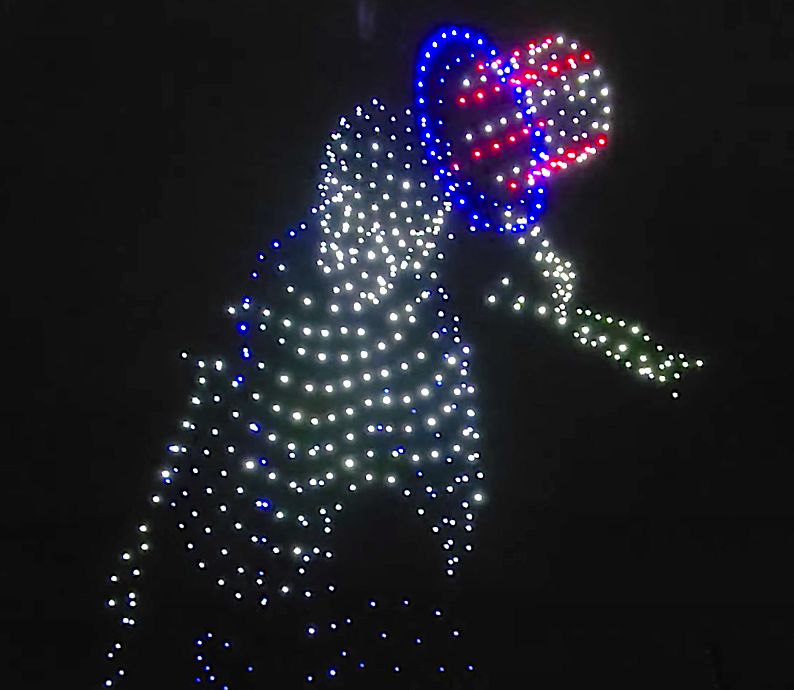 ---
17 July 2023
By Michael Molenda, Editor
Excuse the cliche, but, appropriately, the long, strange trip ended where it began—in San Francisco.
The final performance of Dead & Company—composed of Grateful Dead members Bob Weir and Mickey Hart, as well as guitarist John Mayer, bassist Oteil Burbridge, keyboardist Jeff Chimenti, and drummer Jay Lane (who stepped in for the Dead's Bill Kreutzmann on the final tour)—occurred at Oracle Park (home of the baseball SF Giants) on Sunday, July 16.
However, while the band members allegedly will no longer perform under the Dead & Company name, it's a safe bet that surviving Grateful Dead musicians will step onto stages in the future as solo acts, duos, or in new groups. After all, live performance is at the core of the Grateful Dead ethos.
In bidding adieu to the "musical gathering" of the Grateful Dead, drones became a thrilling part of the final shows.
In a social-media post by the band itself, 600 drones were used to showcase icons of the Grateful Dead's visual trademarks, such as the dancing bear, top-hatted skeleton, a red rose, and more. 
It was a fitting way to deploy modern technology to honor a historic and legendary "hippie group" that started out as an old-school hug band.
RIP Grateful Dead (1965-2023).
Watch the San Francisco Drone Show