---
08 September 2023
Above photo of first responder courtesy Deposit Photos and Colorado Drone Chargers.
Drones are helping save lives every day. Whether it's to locate a missing person, for a crime scene investigation, fire rescue, or to provide real-time situational awareness. Drones are powerful confidants in public safety.
With that, time plays a critical role in public safety. That's why Colorado Drone Chargers is on a mission to give drone users more flight time with their multi-battery portable charging systems.
Based in Colorado Springs, and founded in 2017, Colorado Drone Chargers offers drone charging systems intentionally designed to charge four batteries and one flight controller at the same time. And the average charge time across charger models is a rapid 45 to 75 minutes.
Colorado Drone Chargers provides portable rapid charging systems compatible with industry-leading commercial drones: Autel, DJI, Freefly, Parrot, Skydio, and TEAL.
"In public safety, time spent waiting on batteries could mean less time saving lives," said Colorado Drone Chargers Founder and CEO Johnny Podrovitz. "We're here to support these professionals in the lifesaving work they're doing."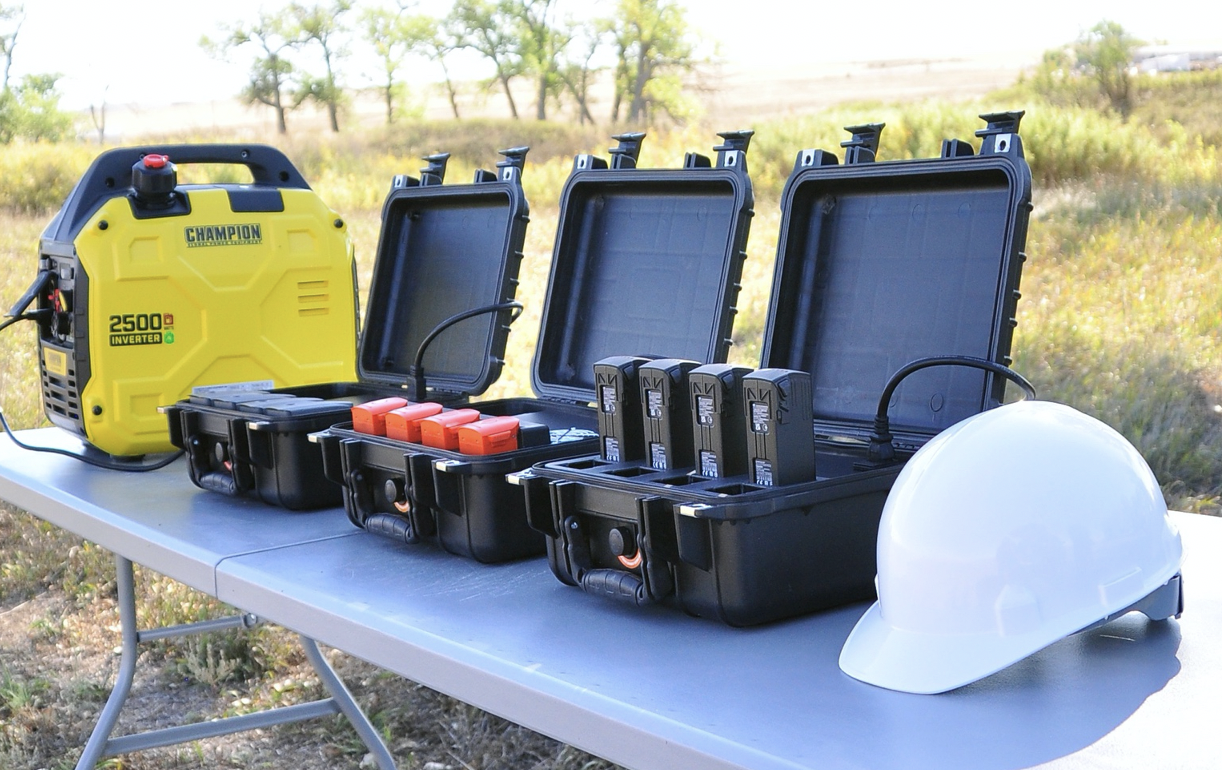 In the field: Different charger models powered by a generator.
Today, Colorado Drone Chargers serves more than 100 different police forces, more than 30 different fire departments, and nearly 30 different search and rescue teams, and these numbers continue to grow. Along with government and public safety sectors, the company serves commercial industries ranging from agriculture to energy, inspection, construction, and more.
What are some other ways drones are being used today to advance efforts in public safety?
Search and rescue operations (drones have been especially valuable in remote, dangerous, or hard-to-reach situations).
Emergency medical deliveries.
Event and public security assistance.
Heat mapping to assist with safer fire rescue missions.
And by providing real-time situational awareness, drones are not only saving the lives of victims, they're also mitigating risk for public safety professionals.
"Having reliable, durable, and fast-operating tools to support the important work these professionals are doing every day is imperative," said Podrovitz. 
Colorado Drone Chargers products not only save drone users time, they're high-quality, easy to use, and easy to transport. Charging systems can be powered from pure sine wave and modified sine wave power sources, including inverters and generators, and all charging systems come with an impact resistant and watertight protective hard case.
"Our RAVEN unmanned aircraft team uses the Colorado Drone Chargers charging system for our DJI Mavic Drones. The system is fast, efficient, and rugged and is far superior to any other charger we have tried," said San Antonio Police Department Officer Scott Clark.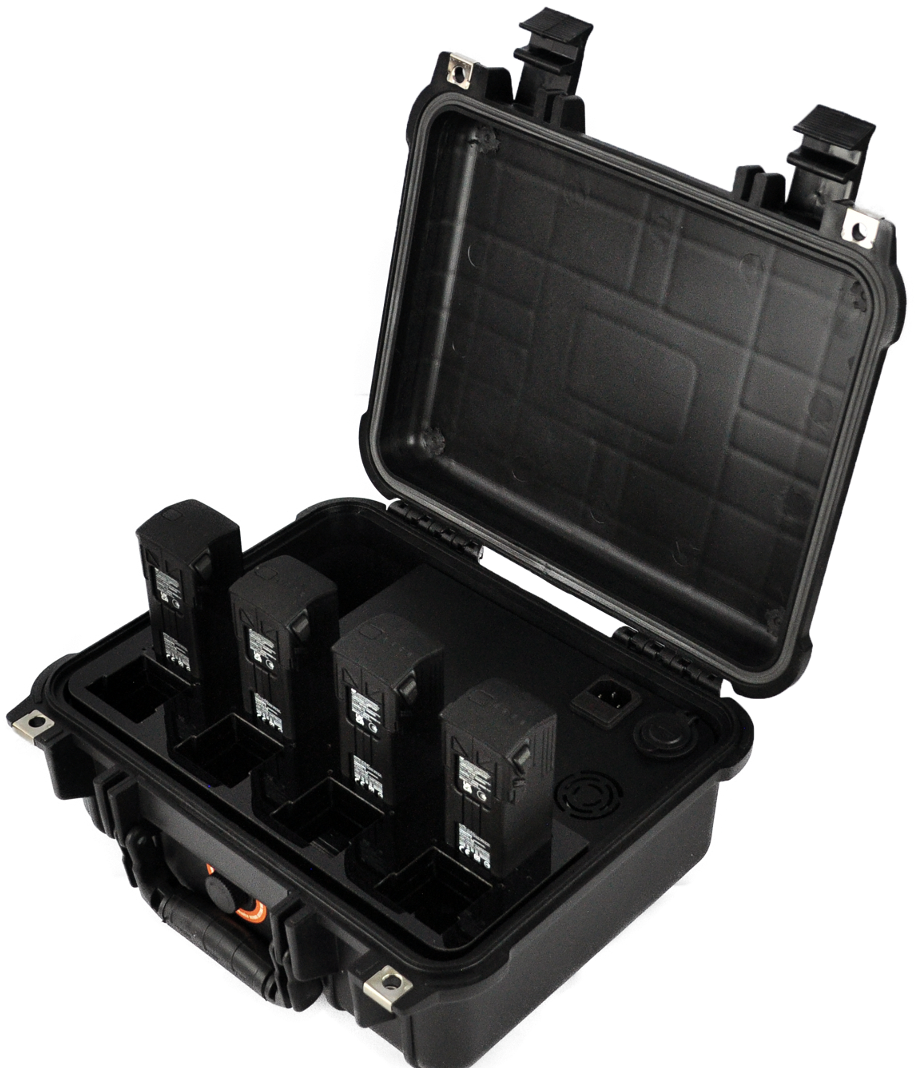 Mavic 3 charger. 
Colorado Drone Chargers offers a lifetime warranty on all products and free shipping in the contiguous United States. Colorado Drone Chargers is a USA veteran-owned business.