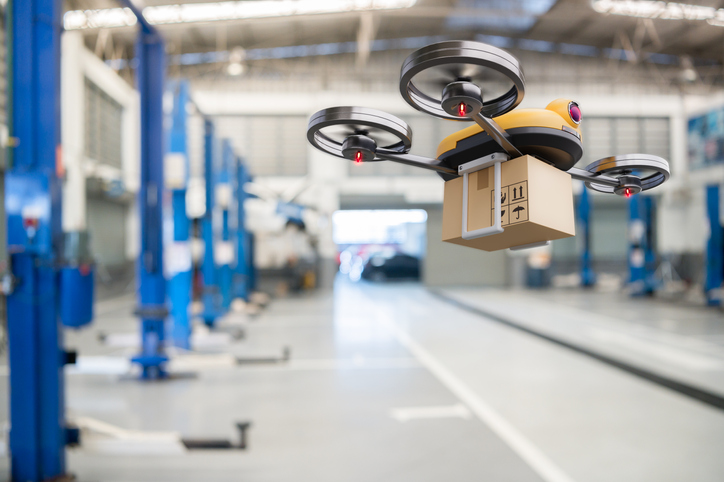 ---
How does drone delivery involve the delivery industry? Drone delivery might have sounded like it could only happen in sci-fi movies a few years ago. However, after years of hearing the major corporations are focusing more and more on developing drone delivery. In 2022, drone delivery is no longer unapproachable. 
Below, we listed 7 facts about drone delivery you should know.
1) Amazon drone delivery is not the first in the industry.
The prime air service for Amazon drone delivery may not live up to its promises earlier. An Irish company is now using autonomous drone delivery in Galway, Ireland. The company has the permits to operate throughout the European Union, and they are preparing to launch the service in another town soon after Galway. The Irish company designs fully autonomous suitcase-sized drones that fly 50 MPH and up to 200 feet from the ground. Each drone can make seven to eight deliveries in one hour which is far more than Uber Eats and other food delivery apps.
2) Amazon will launch the Prime Air service utilizing drone delivery in Lockeford, California. 
The reason for starting prime air in Lockeford is because Lockeford is one of the early pioneers of aviation - Weldon B Cooke who built and flew one of the earliest planes. That makes Lockeford has its unique origin in the aviation industry.
3) Amazon just announced the second city to receive free Prime Air service for their prime member
Amazon announced in July that later this year they will start using drones to deliver products to customers in College Station. The community in eastern Texas is the second place where Prime Air's drone deliveries have begun after Lockeford. According to Amazon, Prime Air drones can operate at a speed of 50 mph with a height of 400 feet max from the ground.
4) In 2019, Walmart submitted more drone patent applications than Amazon
For the second consecutive year, Walmart was on track to submit more drone patent applications than Amazon in 2019. Due to its huge network in the U.S., Walmart is well-positioned to dominate the commercial drone market with a relatively short range of drones (15 miles).
5) The organizations are using drones to carry HIV treatments to Africa. 
The following information regarding drones is that they aren't always employed for military purposes. In reality, modern drones are equipped with cutting-edge technology that enables them to assist healthcare organizations in delivering medicinal supplies to locations that are either hard to reach or not necessarily safe to deliver to in traditional ways. For instance, drone delivery is being used to deliver HIV treatment to Africa.
6) Drone delivery reduces the major footprint of carbon emissions
Drone delivery services move prescription drugs, packages, groceries, food, and healthcare supplies for home essentials. Drone delivery given its accuracy, environmentally friendly operations, quicker delivery times, and cheaper operational costs compared to traditional delivery methods, these drone delivery operations are becoming increasingly important in delivering within a mile. Analysts found out that drone delivery decreases carbon footprint because less energy is used.
7) Low operational costs compared to vehicle delivery.
According to the analysis, compared to a vehicle delivery service, operating expenses for a drone delivery service are 40- 70% cheaper. Additionally, drones are used to distribute food and move goods locally, thereby reducing the need for human labor and accelerating delivery times.