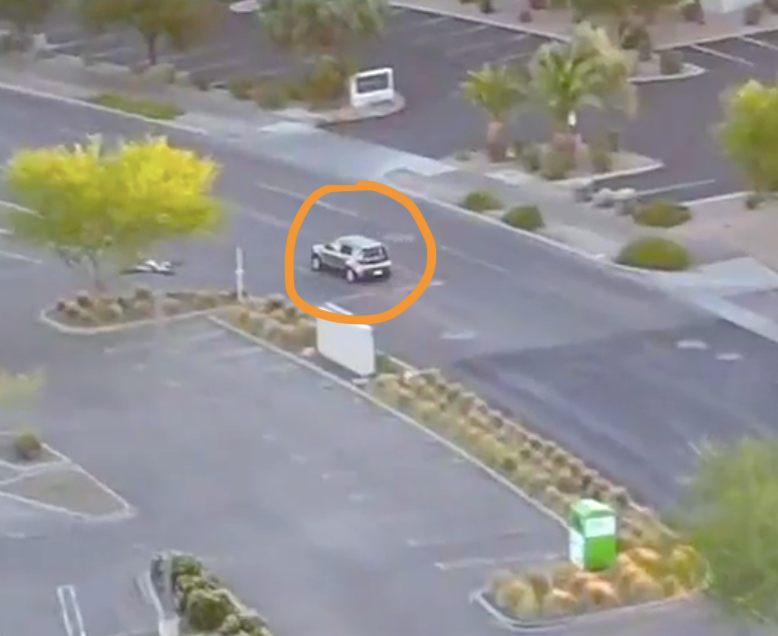 ---
20 July 2023
It started with a report on a KIA Soul zooming around the Arrowhead Towne Center in Glendale, Arizona. 
Then, things got uglier.
When the person who reported the reckless driving confronted the teenager behind the wheel of the KIA, the driver pulled a gun. Before the car sped away, the caller was able to note that a total of five teenagers were inside the Soul, as well as get the vehicle's license number.
Not surprising, when the police ran the plate, it identified a car that had been stolen earlier that morning. Glendale officers were dispatched immediately, and a patrol SUV unsuccessfully attempted to pull over the KIA Soul.
Then, it was time for the police drone to join the operation.
The drone tracked the car as it continued to be driven recklessly—ultimately hitting another vehicle. The five teens jumped out of the car and hoofed it, but to little avail. The driver has captured at a nearby restaurant (hiding in the bathroom), and his four accomplices were taken into custody shortly thereafter.
Unfortunately, Glendale's Unmanned Aircraft System Drone Program is fighting another example of popular tech—a TikTok trend that teaches people how to steal certain KIA and Hyundai models. The surge in thefts has prompted State and Federal governments to leap into action and consider a recall of millions of "at risk" automobiles. Both KIA and Hyundai updated their security software earlier this year, and in May, the automakers settled a class-action suit related to the increasing threat of theft.
Watch the Drama Unfold