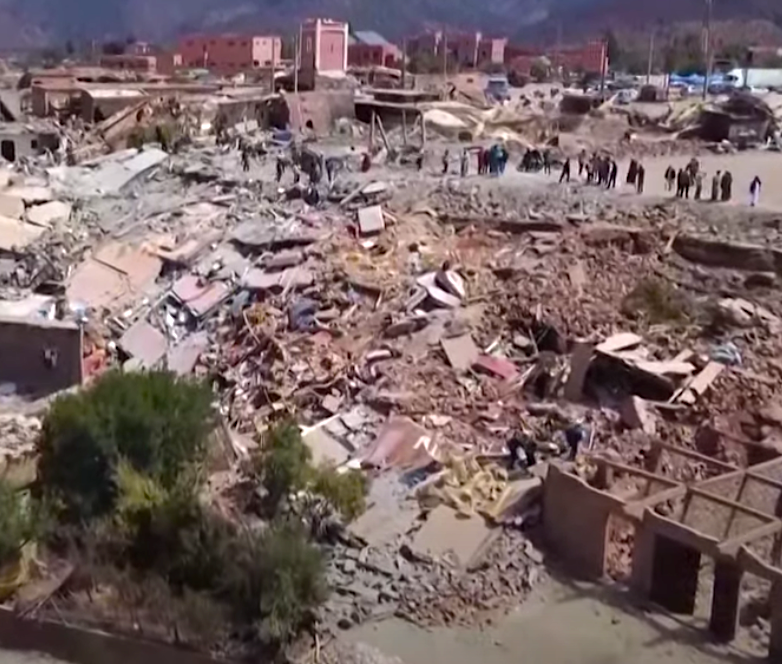 ---
12 September 2023
The devastation of Friday's magnitude 6.8 earthquake in Morocco continues to challenge responders, government officials and law enforcement, and global-aid organizations.
Here are some factoids on the current situation.
Epicenter: The largely rural region of the Atlas Mountains, which is 44 miles south of Marrakech in Al Haouz province.
Hardest Hit: The area south of Marrakech. Other provinces, such as Marrakech, Taroudant, and Chichaoua also reported injuries, destruction, and death.
Death Toll: 2,901 (as of Tuesday). In some villages, such as Tafeghaghte, it was reported that half the population had perished.
Immediate Concerns: Many regions desperately need food, water, electricity, and shelter. 
Aid: Ambulances, rescue crews, and the army have been deployed to the region by the Moroccan government to assist emergency response teams.  It has been reported that the government has so far resisted broad appeals for help, accepting only limited assistance from foriegn nations. However, the Interior Ministry is accepting search-and-rescue aid from international nongovernmental organizations, as well as Spain, Qatar, Great Britain, and the United Arab Emirates. Offers of help from President Joe Biden and French President Emmanuel Macron were turned down.
Historic Impact: The earthquake brought down parts of the walls that surround Marrakech's 12th century old city, which is a UNESCO World Heritage site. The earthquake was Morocco's strongest in more than a century. Enaam Mayara, the president of Morocco's House of Councilors, stated it could take six years to rebuilt some areas.
See the Drone Footage