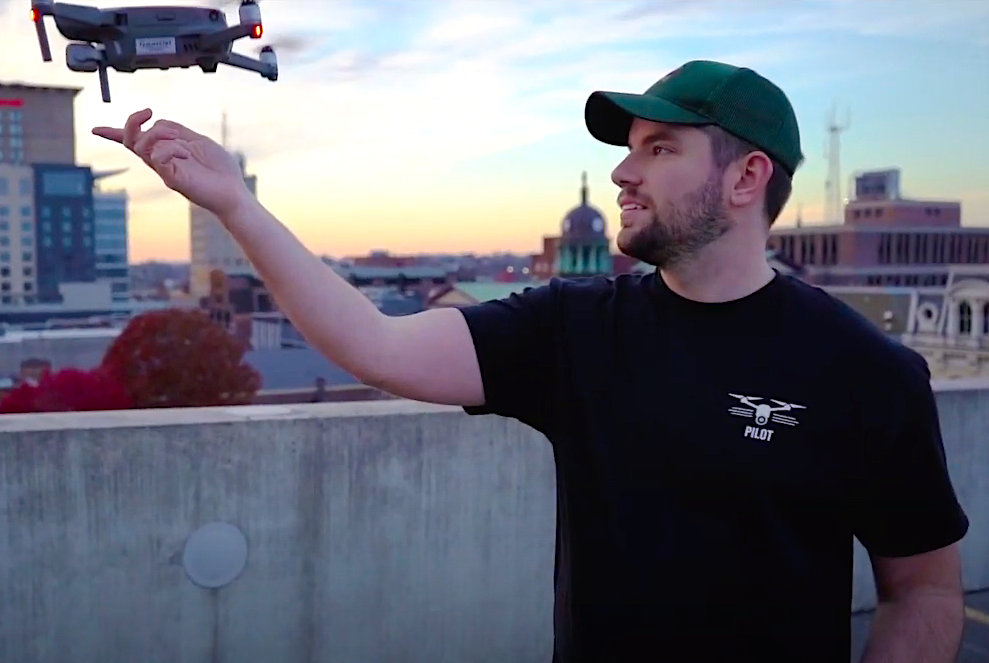 ---
26 December 2022
So, you want to become a drone pilot? 
Welcome to one of the fastest growing and exciting industries in the world. The industry is absolutely exploding. In the words of Carl Berndtson who organizes The Commercial UAV Expo held in Las Vegas at the beginning of September every year, the drone industry can best be described as "Coiled."
When I started The Droning Company in 2020 there were 150,000 drone pilots that had their FAA Part 107 certificates. Two years later, there are over 300,000. According to Research and Markets the demand for drone pilots is expected to grow by 51.1 percent over the next five years.
Being an independent drone operator is a great way to earn a living and there are quite a few hoops you'll have to jump through to get there, but I can promise you the journey will be an exciting one. The first task is to decide what drone to purchase to get you started on your path. There are two lines of thought on this subject. Whether to buy a high-quality drone that you'll be able to use to complete the jobs you'll get or to buy a cheap throw away drone and learn to fly it first. Let me take a few minutes of your time to relay my experience to help you make this choice.
Deciding Which Drone to Buy
Once I'd made my decision to become a drone operator and I'd talked to other pilots in the know, I opted to jump right in and purchase the hot, new, (at the time), top of the line consumer drone which was the DJI Mavic Pro 2. The day it arrived I watched a couple of videos on YouTube on how to calibrate it and then after excitedly unboxing my new drone, I powered it up to try it out in my back garden. On my first attempt I almost dunked it in the swimming pool, reversed it into one of my pygmy palm trees, and then proceeded to plow it straight into my back door. Luckily, all I suffered were a couple of broken propellers, but my lesson had been learned. I needed to know what the hell I was doing before I decided to fly this thing again. The next day I took it to a local park and very carefully, in tripod mode, (the slowest setting) learned to take it off, land it and get a feel for the controls. 
This was not to be the last time I had a mishap with the drone. Once I'd got reasonably proficient with flying it, and being over confident, I decided to turn off the radar avoidance feature to be able to fly between some trees and subsequently crashed it again. This time the damage was more serious, but luckily, I'd purchased DJI Care Refresh, so the drone was replaced. Back then, there were not a lot of options, but nowadays drone technology has come a long way, and you can purchase a drone for a few hundred dollars so you can really get to master flying it before you upgrade to a more professional model. I would advise going with this route because without fail you are going to have a few accidents in the beginning.
Rules and Regulations
So now you're the proud owner of a professional grade drone and want to get started on your journey of making a living doing what you love.
Not so fast!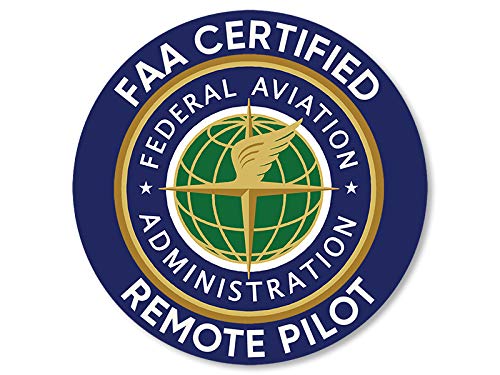 Firstly, if your drone is 0.55 pounds or more you have to register it with the FAA. This costs $5.00 and you can register it here: https://faadronezone-access.faa.gov/#/
Even if you want to fly your drone just for recreational use as a hobby and not for capital gain, the FAA requires you to pass The Recreational UAS Safety Test (TRUST). This is free of charge, but you will have to do some studying first. You can find more info here:  https://www.faa.gov/uas/recreational_flyers/knowledge_test_updates
If you are planning to go out a professional drone pilot and charge for your services, you must, without fail, obtain your FAA Part 107 Commercial Drone Pilots License. If you get caught flying for profit without this certification the fines can range from $10,000 upwards. As more and more drones become available on the market, and they become more readily available, it is only common sense to know what you are doing. Flying where you are not meant to be can have severe if not fatal consequences.
To pass this test is going to take at least 20 hours of serious study and The Droning Company highly recommends that you take an online course with such institutions as Warren County Community College, Embry Riddle, or Droneversity.
Some of the requirements to obtain a Part 107 are:
You must be at least 16 years old.
Be able to read, speak and write English.
Be in a physical and mental condition to safely fly a drone.
Watch for More FAA Info
Once you have completed the necessary study you need to make an appointment with an FAA-approved Knowledge Testing Center, https://faa.psiexams.com/faa/login and turn up with a government issued ID. The test costs a flat fee of $175.
Once you have passed your test you will be issued a temporary certificate till you receive your permanent one in the mail. Every two years, you will need to take a Part 107 Small UAS Recurrent Test, https://www.faasafety.gov/gslac/ALC/CourseLanding.aspx?cID=677, which is free of charge and you must also notify any change of address to the FAA within 30 days of moving.
Let's Limit Liability
As you can probably imagine, flying a drone comes with a litany of risks as sometimes flights take place in areas with many obstacles. It's a responsible drone pilot's job to mitigate these risks through a variety of methods available to them. Getting drone insurance is essential. Although it is not mandatory by law most clients that hire our pilots insist on them having insurance in case of an accident and again this is just common sense. The last thing you want is to become entangled in a lawsuit because your drone has damaged some property or seriously injured someone. The Droning Company recommends Morton & Company for their fast and affordable service. Drone insurance can be purchased by the day for around $25, or around $500 for the year for a small drone.
Ready To Rock
Now you have your Part 107 and are ready to start your new career. At this point you need to decide on what aspect of the drone industry you want to be a part of. There are so many avenues available it's mind boggling. There are myriad ways for drone pilots to make income such as real estate, roofing and solar panel inspections, cell tower inspections, movie and commercial making, FPV drones, search & rescue, the oil and gas industry, 3D mapping, LIDAR, thermal, advertising, construction, security, teaching, Part 107 lessons, event filming, agriculture, selling drone footage, powerline, and golf course and insurance inspections, as well as countless others.
With the exception of FPV drones most of these jobs can be accomplished by most of the commercial drones on the market today. As with any business, it is always worthwhile to have a plan to grow your fledgling drone enterprise. Doing jobs for real estate agents and roofing contractors can bring you around $2,000 a week, but having a plan to take some courses in LIDAR, 3D Mapping, or Thermal—and with the purchase of some of the necessary equipment—you could end up getting jobs that would bring you $2,000 per day.
FPV Drones
I excluded FPV, (First Person View), drones because these are a completely different animal. I'm sure you've all seen the wild footage on Instagram and YouTube of these pilots wearing racing goggles flying their drones at insane speeds through abandoned factories or screaming down the side of a mountain. These are FPV drones, and FPV pilots are considered to be the rock-star mavericks of the drone industry. Unlike a standard commercial drone which will just hover until you tell it to do something else, an FPV drone needs to be constantly joggled just to keep it in the air. They take hours of training on a simulator to learn how to control, but the final footage obtained can be spectacular.
Originally FPV drones were started by drone-racing hobbyists, more often than not, being built from the ground up by the pilots themselves. But with the advent of the movie Red Notice starring The Rock, where an FPV pilot was hired to film the crazed footage of the chase scenes, FPV drone skills are in high demand. They are used to film sporting events, car commercials, movies, and even real estate.  This is another avenue to consider in deciding what sort of drone pilot you want to become.
Final Thoughts
The UAV industry is one of the fastest-growing in the world—no less the United States. If you are considering becoming a drone pilot, whether it be for recreation or a career path, then you should be prepared for a very fluid industry, jam-packed with plenty of opportunity and change.
You should also consider signing up to become a member of The Droning Company. Gain access to drone jobs via our online job board and build a pilot profile that you can use as a resume and portfolio for jobs you want not listed on our website.
Good luck and happy flying!
Learn More
How to Find Drone Jobs: https://www.thedroningcompany.com/blog/how-to-find-drone-jobs