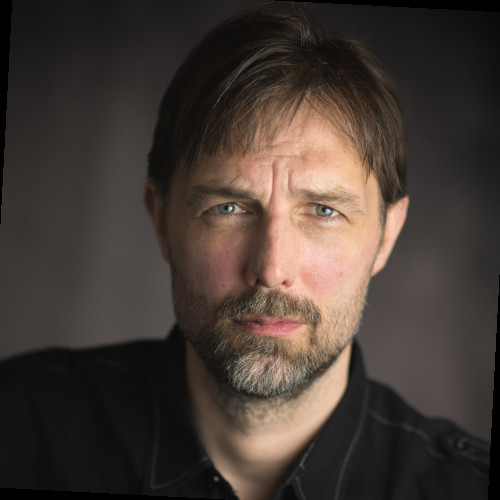 ---
14 November 2023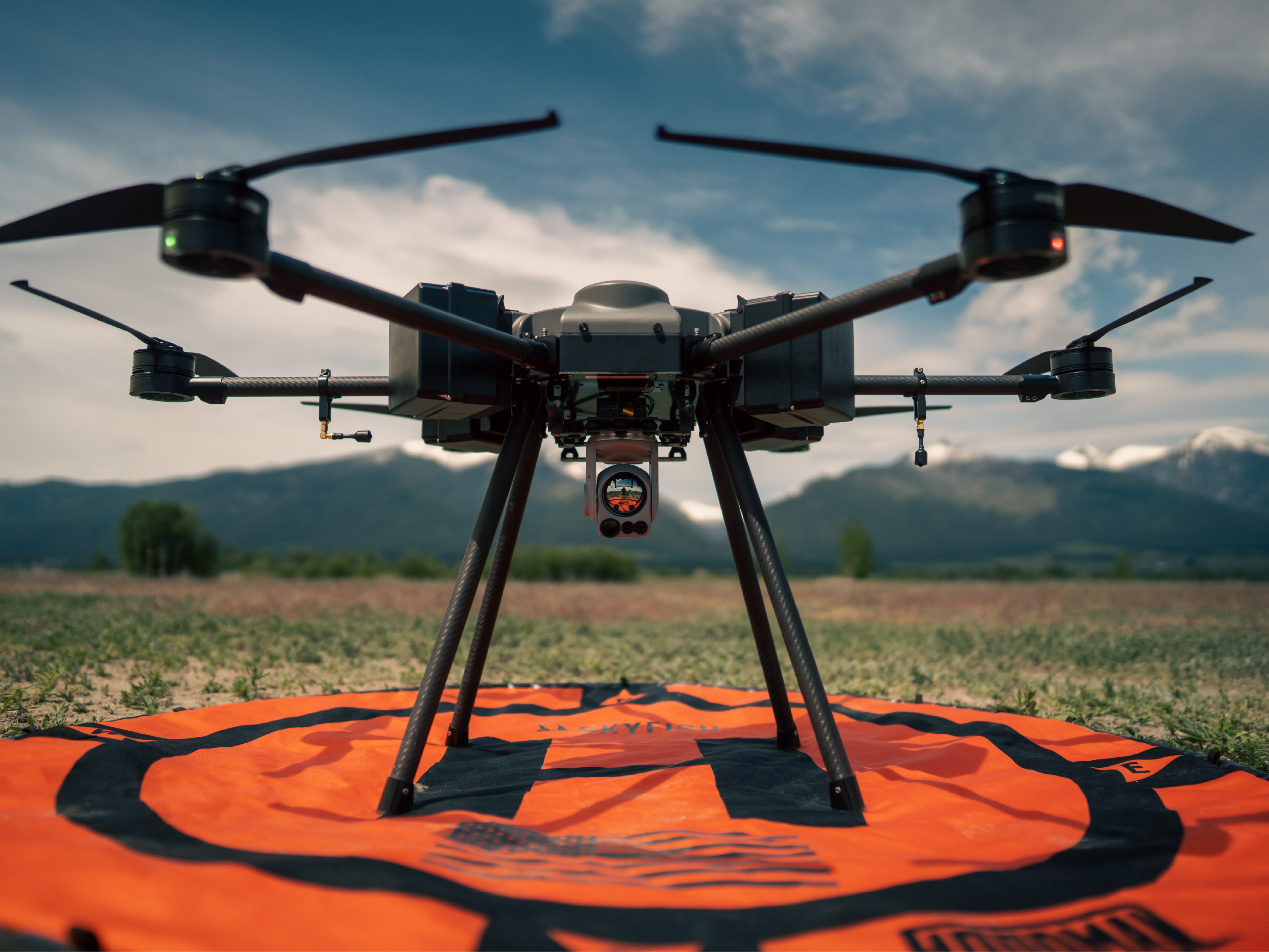 Skyfish was not born in a garage but in a barn in beautiful Missoula, Montana during the summer of 2014. Dr. Orest Pilskalns, the CEO and co-founder, founded Skyfish in Montana where Pilskalns grew up, eventually attending the University of Montana for a double major in math and physics, and eventually a master's in computer science with an emphasis in machine learning.
After graduating with his master's degree, Pilskalns was recruited by Lockheed Martin Astronautics to work for the Image Understanding Group coding ground-breaking machine learning technology for classified systems.
Pilskalns went back to school in 2001 to Washington State University and completed a PhD in Computer Science specializing in mathematical approaches to secure, scalable software engineering design.
During his tenure at WSU, Pilskalns met fellow co-founder, John Livingston. "After attending several drone shows, we realized that there was a market for scanning infrastructure using drones," said Pilskalns. Together, with the help of graduate students, Pilskalns and Livingston founded Skyfish with the goal of building a software platform to create amazing 3D reality models of infrastructure using photogrammetry. "We quickly realized that we had to get involved with hardware to be able to use the high-definition Sony photogrammetry sensor that we needed to create amazing 3D models."
Skyfish started building their first drones in Pilskalns' barn, using the barn for several years to develop components, machine aluminum parts and cut carbon fiber air frames, and over time, the company grew and was able to attract more investment.
Today, Skyfish is a 35-person company, making an end-to-end, industry leading, precision drone platform and servicing several large government contracts. The Skyfish precision drone platform is used for ISR (intelligence, surveillance, reconnaissance), LiDAR, and photogrammetry.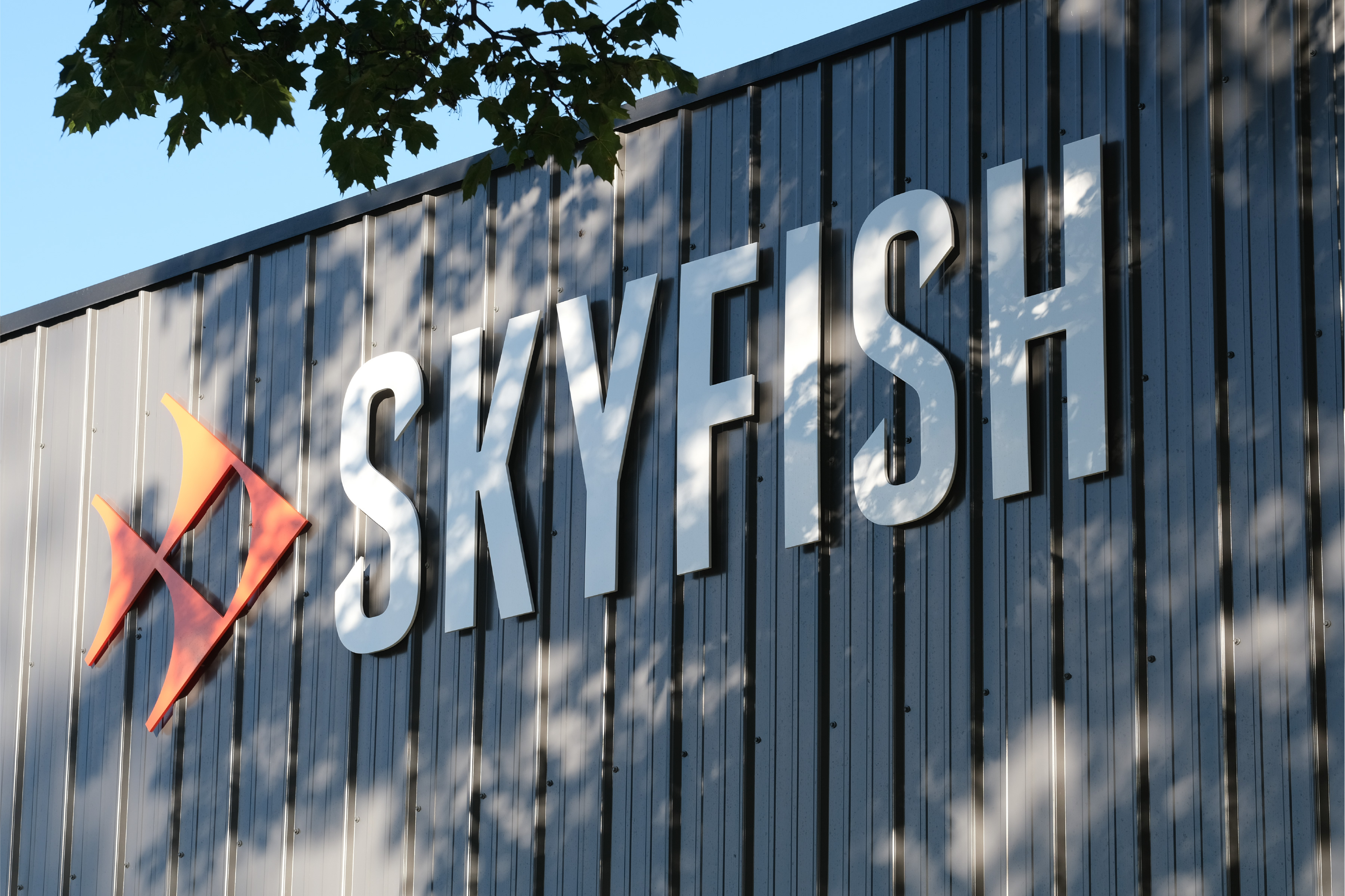 Photogrammetry
Photogrammetry is the science of leveraging photography to create precise 3D reality models of any natural or man-made large/critical infrastructure. The process uses sophisticated algorithms to extract the exact, minute, detailed features from thousands of photos, correlates and triangulates these features, then warps and stitches the photos seamlessly into high fidelity 3D reality models. The result is an exact life-like replication, or 'digital twin' of the target infrastructure, which allows for you and your entire team to share and view the 3D infrastructure model as if you were on-site.
"A Skyfish 3D model is so detailed that you can measure the thickness of steel or the length of a cable to a centimeter of accuracy, inside the model. Photogrammetry capable drone technology is essential for anyone who needs to understand or re-create large 3D infrastructure objects for engineering use cases," said Pilskalns.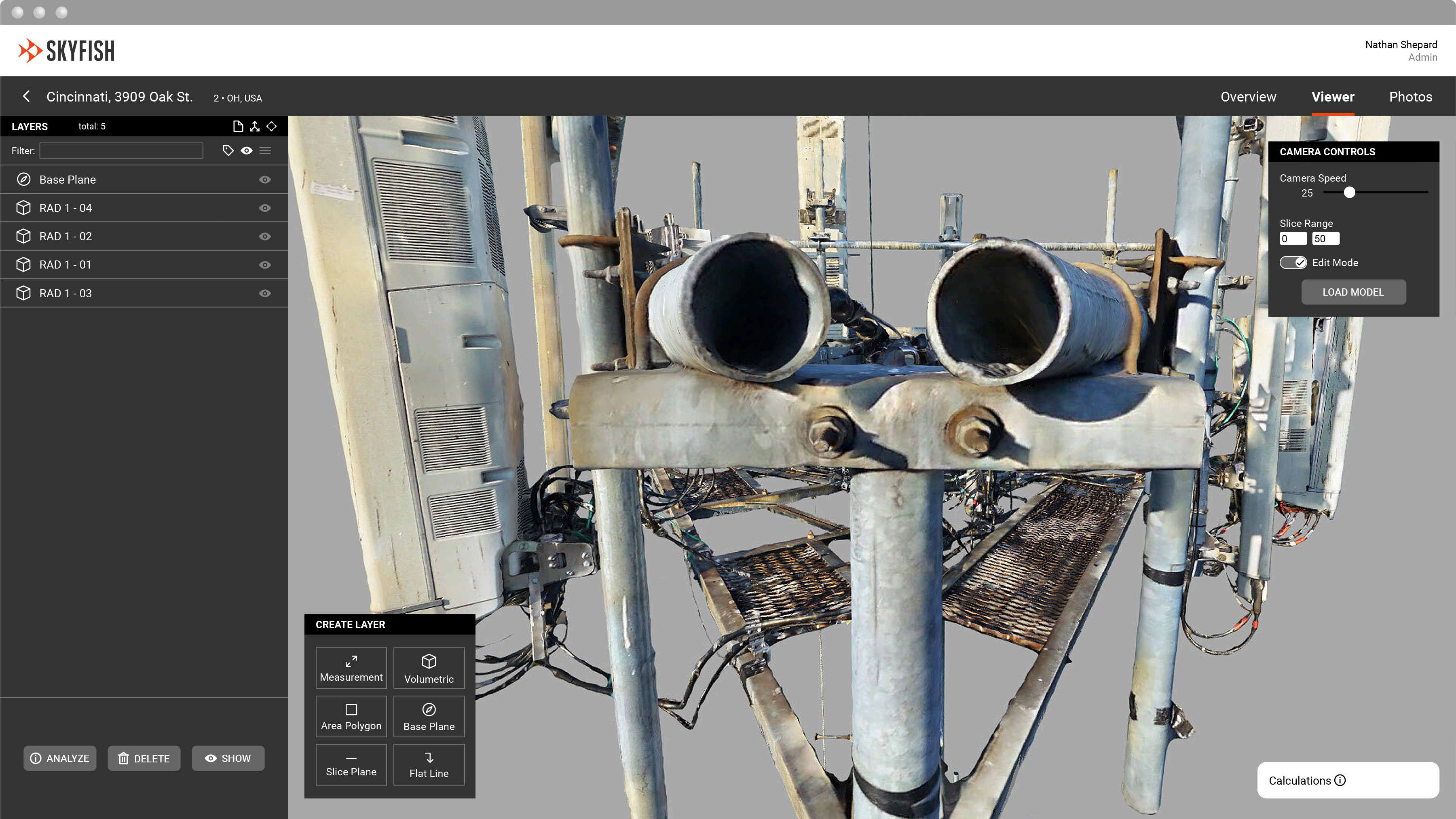 Skyfish uses many hardware and software trade secrets to modify the traditional photogrammetry process to create the models with the best accuracy in the business. "We use a unique approach rendering 3D reality models by tightly controlling the process and taking care of everything necessary to produce a high-fidelity 3D reality model," said Pilskalns, "Our drone photogrammetry system is designed to collect the best data for rendering and filter out the garbage data in real-time. The result is a crystal-clear 3D reality model, trusted for management, engineering, and operational decisions."
 Skyfish Precision Drone Platform
Skyfish is a drone platform that is made up of both a data collection engine – being the Skyfish drone – and a data processing platform – being Skyfish's data services rendering engine. "We long recognized that in order to create professional, engineering-grade 3D reality models ('digital twins'), we had to collect data that would be easily consumable by the 3D model rendering engine," said Pilskalns.
On the data collection side, Skyfish designs, manufactures, and supports two major hardware products: The Skyfish M4 drone, which is focused mainly on photogrammetry with Sony sensors, and the Skyfish M6 drone, which is a work horse used for LiDAR missions and ISR (intelligence, surveillance, and reconnaissance).
On the data processing side, "Skyfish's rendering engine is called Skyportal, where all photogrammetry data from the drone gets injected, and our leading 3D models and digital twins are created. Within Skyportal, AI analyzes the models and is able to generate additional 3D CAD models and engineering reports on the assets that are compatible with customers' own data bases," said Pilskalns.
Take the Skyfish Skyportal Digital Tour
Additionally, Skyfish has developed its own flight software that is interfaced with by the pilot on the Skyfish remote controller. Q Ground Control is also available for customers wanting to utilize this familiar open-source software.
Major Markets
Skyfish is focused on 3 major markets. Government (Federal), where Skyfish has some large government agencies using our platform. The Skyfish platform also addresses survey type use cases in the Transportation industry (state-level DOTs). Finally, the utilities market uses the Skyfish platform to inspect and model large critical infrastructure, for example, electric utilities stations, power transmission lines, cell towers inspections and creating mount mapping, and finally oil & gas pipeline infrastructure.
Business Model
Skyfish provides a complete system: the drone (Skyfish M4 or M6), the flight software, the remote controller, and the backend (Skyportal) to capture data effectively. "Skyfish gets the most precise photographs and metadata, and we make sure that we manage it correctly so we can create very accurate 3D models. We charge the customer for both the drone and the service of managing their data in the backend – creating their 3D models and the AI that analyzes them," said Pilskalns.
Skyfish-Sony Relationship
Skyfish has been using Sony sensors since the company started making drones. "Sony knew about Skyfish since about 2017, where we first met at various drone trade shows and we began exploring and requesting unique functionalities from Sony cameras," said Pilskalns.
Finally, in early 2020 Sony's camera team came to visit Skyfish in Montana all the way from Tokyo, Japan to see the innovative way in which Skyfish was using their camera technology to create 3D models for commercial inspection use cases. "They were absolutely blown away by what we were doing with their sensor and said that they want to work closer with us. Shortly after that, Sony started allowing us access to modifying various APIs inside of their system based on our feedback, and we continue to work with Sony on future projects leveraging new and innovative technologies."
In fact, Skyfish was Sony's launch partner for the ILX-LR1, an important new camera product for the drone industry that is 61-megapixels of resolution at a 75% smaller and lighter form factor. Meaning, the drone can carry the camera for longer, further, and achieve superior quality imaging results.
Watch the Sony-Skyfish launch video for the new Sony ILX-LR1 compact high-resolution camera format.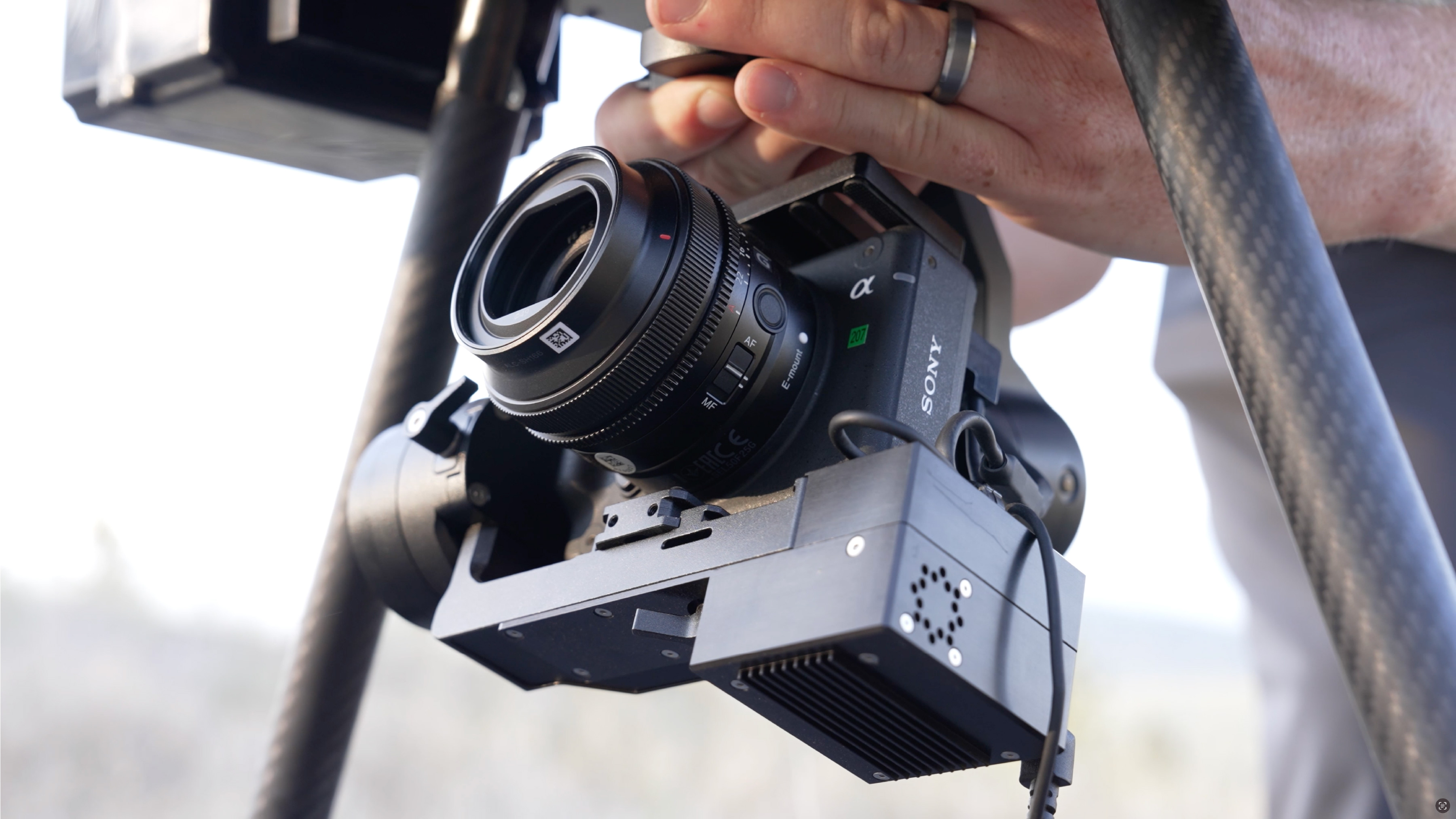 The Future of the Drone Industry
"I think the future of the drone industry is all about automation, precision, and accuracy," said Pilskalns, "And these factors are critical for the engineering market, and drones bring the highest value to that market for inspection and measurement of these critical infrastructure assets. To really unleash that value, you need automation and machine vision, and Skyfish believes that is the future.
Learn More