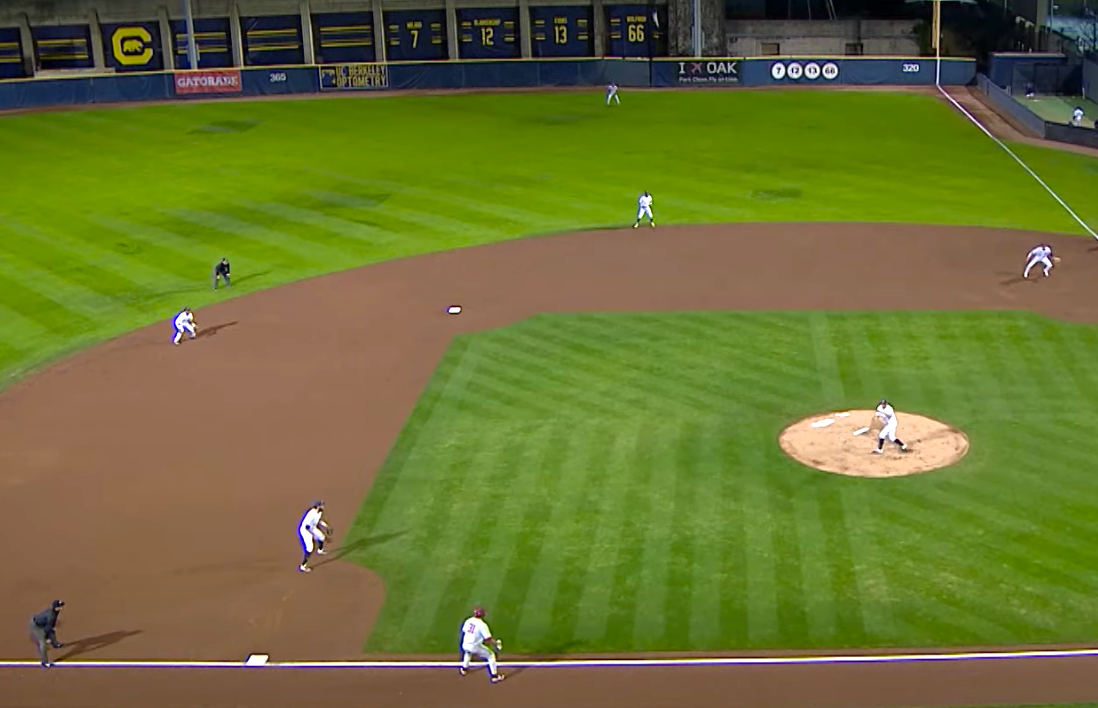 ---
Major League Baseball appears to be considering more thrilling drone footage to up its television coverage of games — but not before testing things out at the MLB4 Collegiate Baseball Tournament in Scottsdale, Arizona, February 18-20, 2022.
Using a DJI Inspire II drone for overflight shots of the field and stadium—as well as focusing on individual players, the bullpen, and other game action—the MLB team captured content during two tournament games at the Salt River Fields (the shared spring-training base of the Colorado Rockies and Arizona Diamondbacks): UC Berkeley and the University of Houston, and Texas Christian University and San Diego State. 
The drone trial was scheduled for much more than the typical high-flying "beauty shots" often broadcast during pauses in games. Ultimately, MLB wants to put viewers right into the action—but without putting fans in the stadiums at risk.
"The main reason we are out here is to use the drone to help in coverage of a baseball game, MLB Network Senior Coordinating Producer of Live Events Chris Pfeiffer remarked to Sports Video Group News about the strategy for the MLB4 tournament. "If there's a home run, that drone is leaving its perch and following the batter around the bases. It will be over the field during action. We'll be getting really cool shots while it's out there. I'm not sure you've seen anything like that in a baseball game. We are really excited for this."
The footage and "safe deployment" trials at MLB4 were done by one pilot and a spotter, and required six weeks of preparation before the tournament. Las Vegas company JibTek outfitted the DJI Inspire II with a Zenmuse X7 gimbal.
The 2022 MLB4 schedule opened on February 18 with Cal taking on Houston. The Bears went on to notch a 3-0 record, with victories over Houston, TCU, and San Diego State.