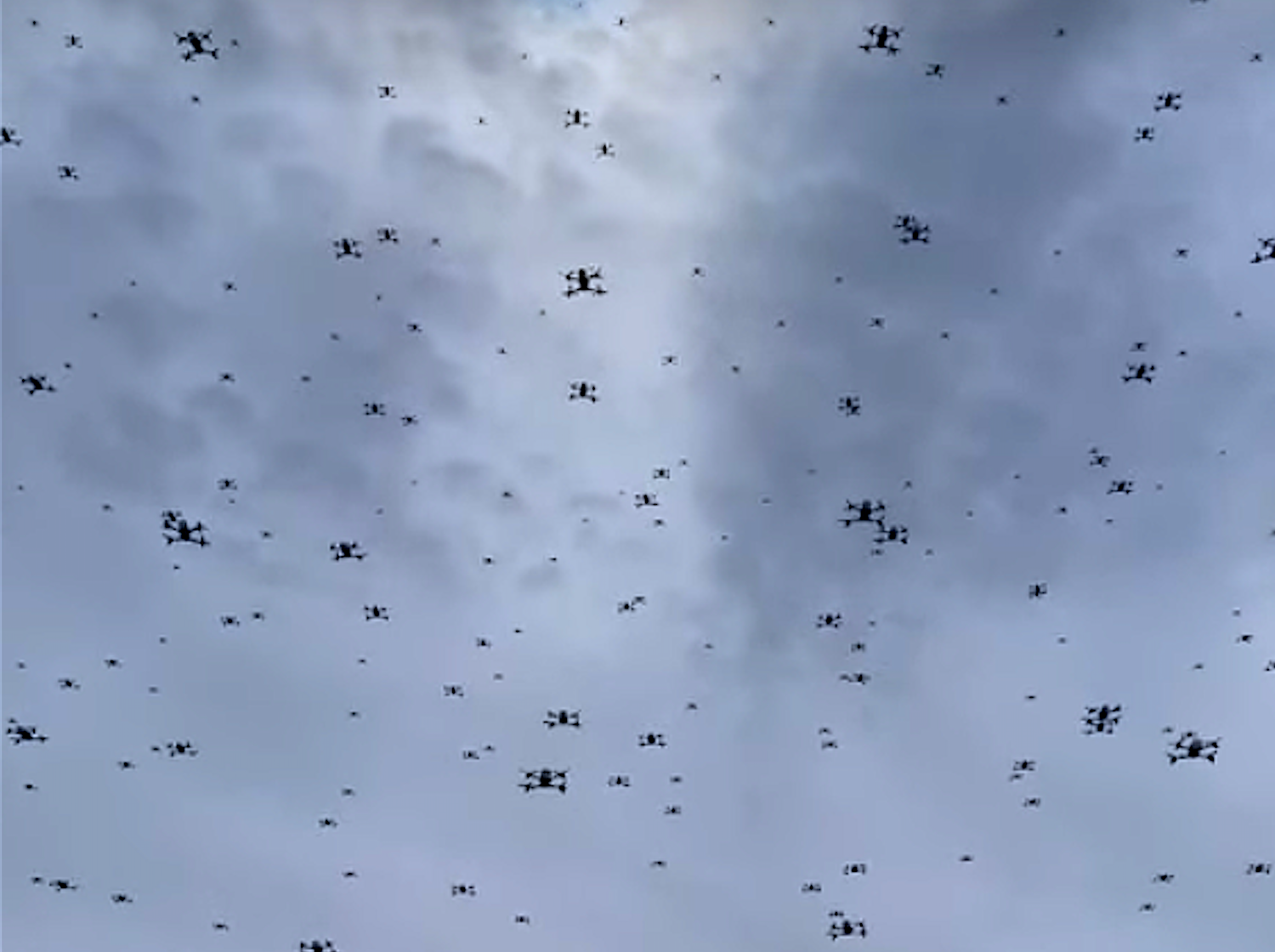 ---
Photo of Dronisos' 500 drone show test with the Parrot Anafi by Stephen Sutton, The FlyBy Guys
08 May 2023
The onslaught of drone pilots seeking certification for business applications is causing unprecedented delays within the FAA to grant certifications—often as much as a two-year wait, reports Forbes.
It could be worse. Manned-aircraft approvals sometimes take up to four years, as do flight schools applying for curriculum certification. 
For example,
Embry-Riddle Aeronautical University
applied for certification of a course on how to use drones to apply herbicides in June 2021. Professor David Thirtyacre says the school is still waiting, and he fears the waivers will expire before the FAA even takes a look at the school's case. 
"The unintended consequence of a two-plus-year waiting period in order to get certification is that the people who fly illegally are getting paid and building their businesses," said Thirtyacre. "Those of us trying to follow the rules end up getting penalized."
The FAA is often characterized as being short staffed and under funded. The outlook for the future is not good, as Forbes reported that, as of March 2023, there were more than 700 applications of various types seeking certification. FAA staffers have, in fact, allegedly told National Air Transportation Association executives that two certifications are added to their list for every one they approve.  
They just can't seem to get ahead of the game," said Alan Stephens, NATA's vice president for regulatory affairs.
In a statement, the FAA said it is "taking concrete steps to speed up certification applications and reduce the backlog," and the agency is also "reprioritizing work to address a significant portion of pending applications by the end of fiscal year 2023." 
But, as we all know, the FAA's workload ain't gotta get any easier. More and more drone startups will need certifications, and electric air taxi companies are looking to unveil passenger service in 2025. 
Until the situation eases, one of the ways for companies to push ahead is to seek other ways to fly.
Iowa farmer and agricultural-drone seller Nathan Stein, for example, has approached his state's congress to exempt farmers from FAA regulations—if they operate drones on their own land and at low altitudes.
"These things aren't flying more than 15 feet off the ground," said Stein. "My tractor's sprayer boom is more than 15 feet off the ground, and I don't have to have air clearance for that."