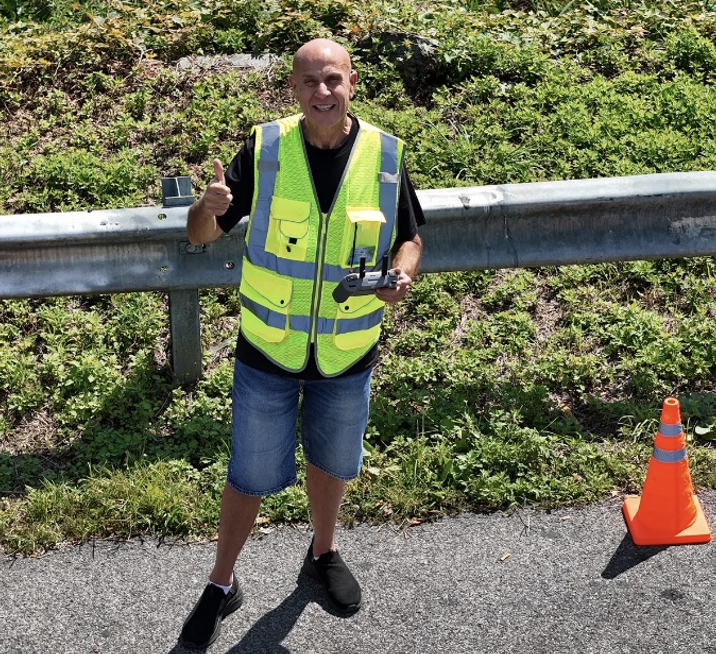 ---
30 August 2023
I was born in Manhattan and raised in Co-op City - Bronx, New York City. I saw my first floppy disk at age 12, and by age 14, I had my first computer. I love tech, and it's been part of my life for as long as I can remember. The first time I saw a drone I knew at some point in my life I would be into the hobby/business. My passions are sUAS crafts like drones, and magic! I have been an amateur magician, since I'm seven years old.
In high school, for my last semester of credits in 1983, I worked at The Fashion Institute of Technology on an internship program in their IT department. Soon after that, they called me for a full-time job, which I was so lucky, and g-d blessed to receive. I worked there from 1983 to the end of 2021 as a Full-Time IT web / programming specialist and manager. Recently, they've called me back to do consulting…. :0)
I've been a tech geek most of my life. I purchased my first drone in 2017 - the DJI Spark. Initially, I got into drones just for the joy of flying. Then I realized, hey, there's an elaborate camera up there that I could be taking advantage of. I started with pictures and videos of statues and animal life at parks and water side blocks in the local neighborhoods.

DJI Spark.
Later, due to my passion for the hobby, I upgraded with additional drones, sticking to the DJI brand that I trusted the most. After the DJI Spark, I've had the Mini 2, Mavic 2 Pro, and the Mavic Air 2 - with my current and most used drone being the DJI Air 3, which in my opinion is the best drone I've ever owned.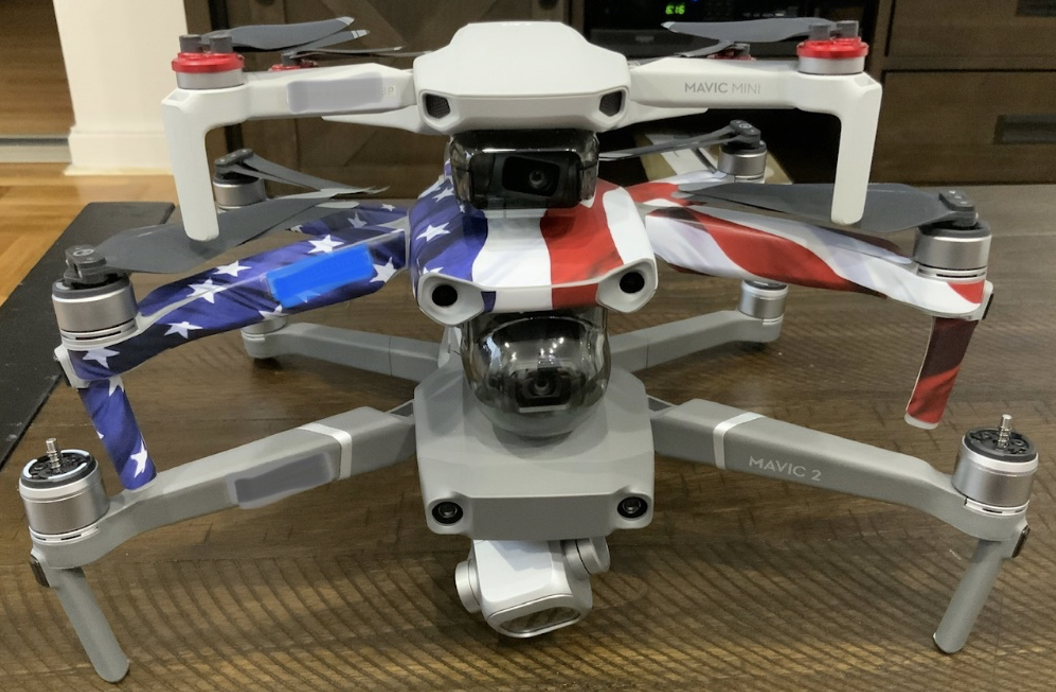 Mini, Mavic 2 and Air 2s
In my early retirement, I've taken flight in the world of drone piloting / videography / photography. After needing to study for only a weekend because of adrenaline and excitement, I passed my part 107 in the high 90s! I'm now a proud holder of an FAA sUAS Part 107 certified license since 2020 and I recently renewed my knowledge with the FAA recurrent remote pilot curriculum and test - 8/2023. FAA sUAS remote pilots need to keep our knowledge up to date every two years.
I bring good vibes, a positive attitude, expertise, and precision to every flight, specializing in safety, captivating real estate videos / photos, insurance projects, roof inspections, etc. If you do not see what you need as one of my specialties, please ask me what I think about your requirements anyway. I'm not afraid to take on new challenges.
When required, I get FAA authorizations, if real-time LAANC is unavailable for certain missions. For example, near my home very close to LGA, a class B airspace airport. When I want to practice in my general neighborhood, I always need to go to the drone zone site (https://faadronezone-access.faa.gov/) and get authorizations. It usually takes several days to receive the authorizations. I've put in for so many authorizations, they must know me by name in the LaGuardia airport control tower, lol…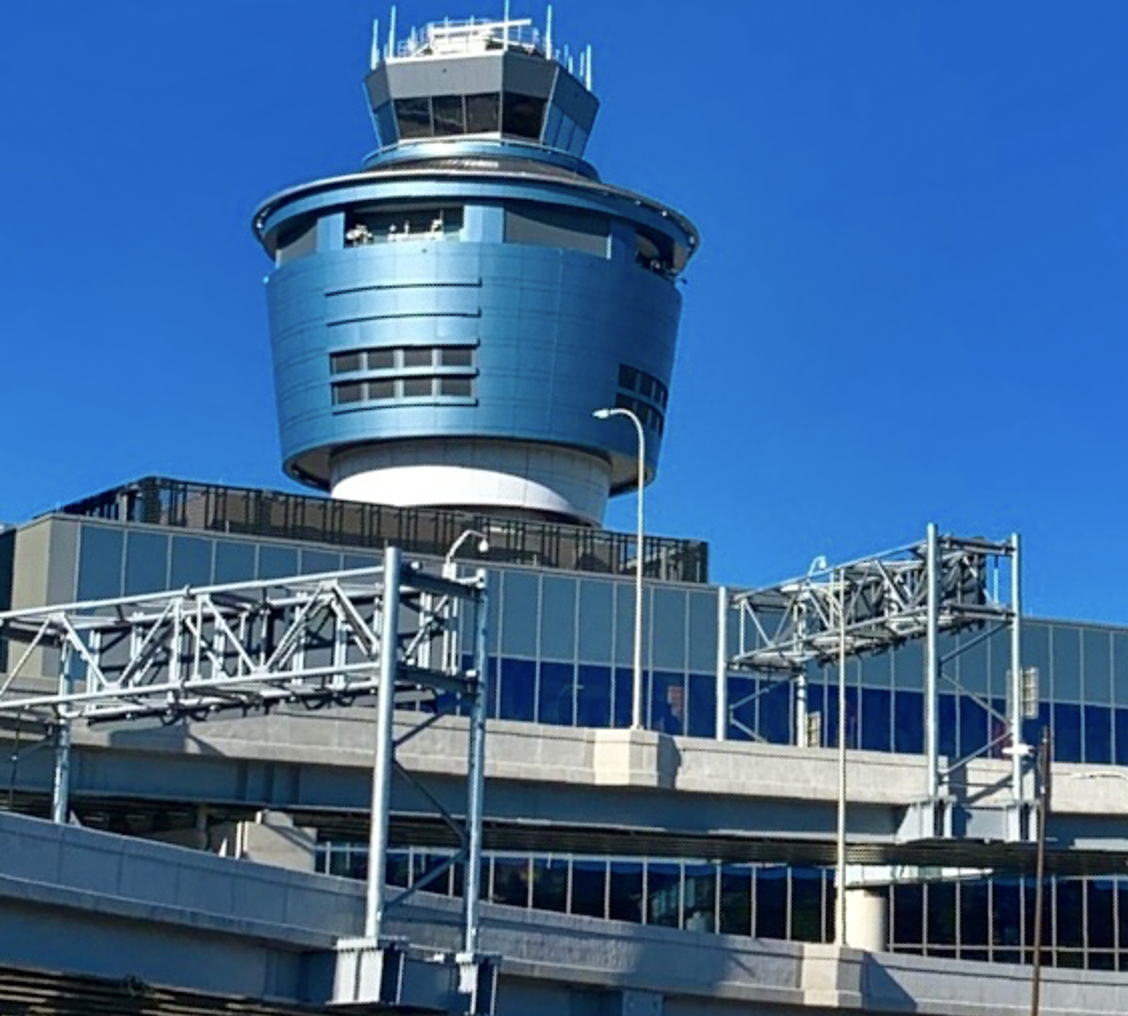 LaGuardia airport control tower.
What sets me apart is my unwavering passion for innovation and technical expertise. Your project ideas become my canvas, limited only by the boundaries of (y)our imagination. From the soaring heights of architectural wonders to the intricate details of roof examinations, I weave artistry and technology seamlessly.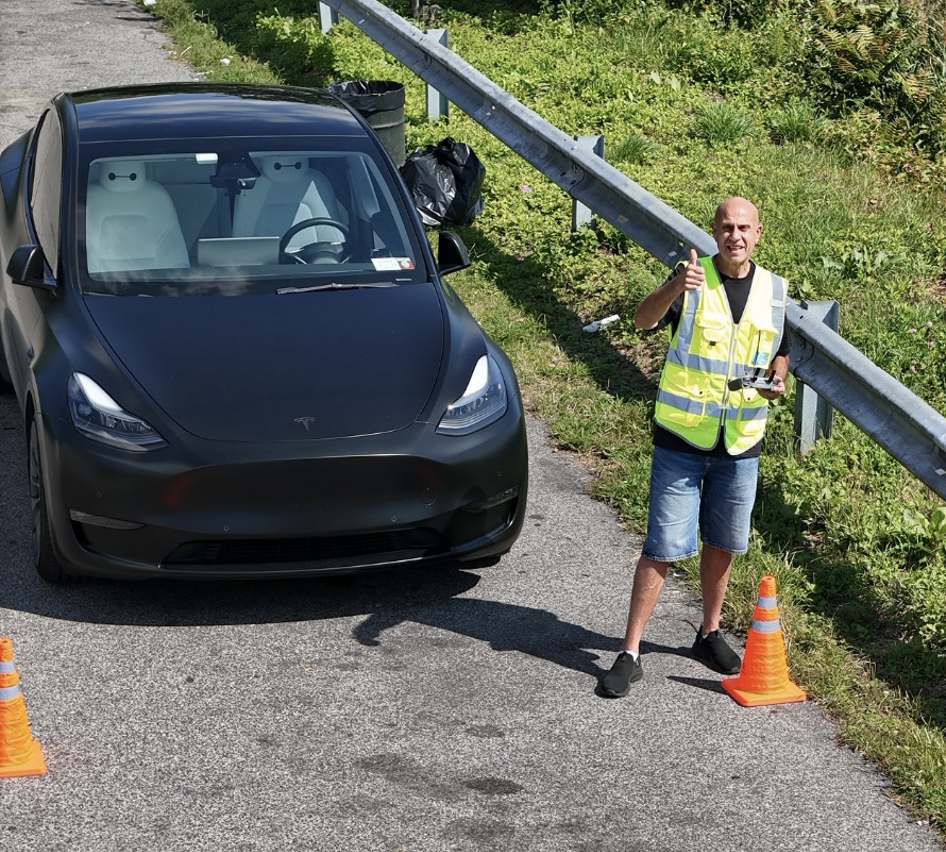 Rest assured; the bureaucratic skies are clear with me at the helm. When needed, project insurance, FAA permit / wavier acquisitions are part of my meticulous service, a testament to my commitment to delivering a hassle-free experience.
I'd like to thank Stuart Smith and The Droning Company as a whole for a platform to host my persona, aerial footage, and landing page at a very reasonable fee. Stuart is from the old school. He takes his time to get to know the pilots on his platform, and in many cases reaches out directly for conversation and development.