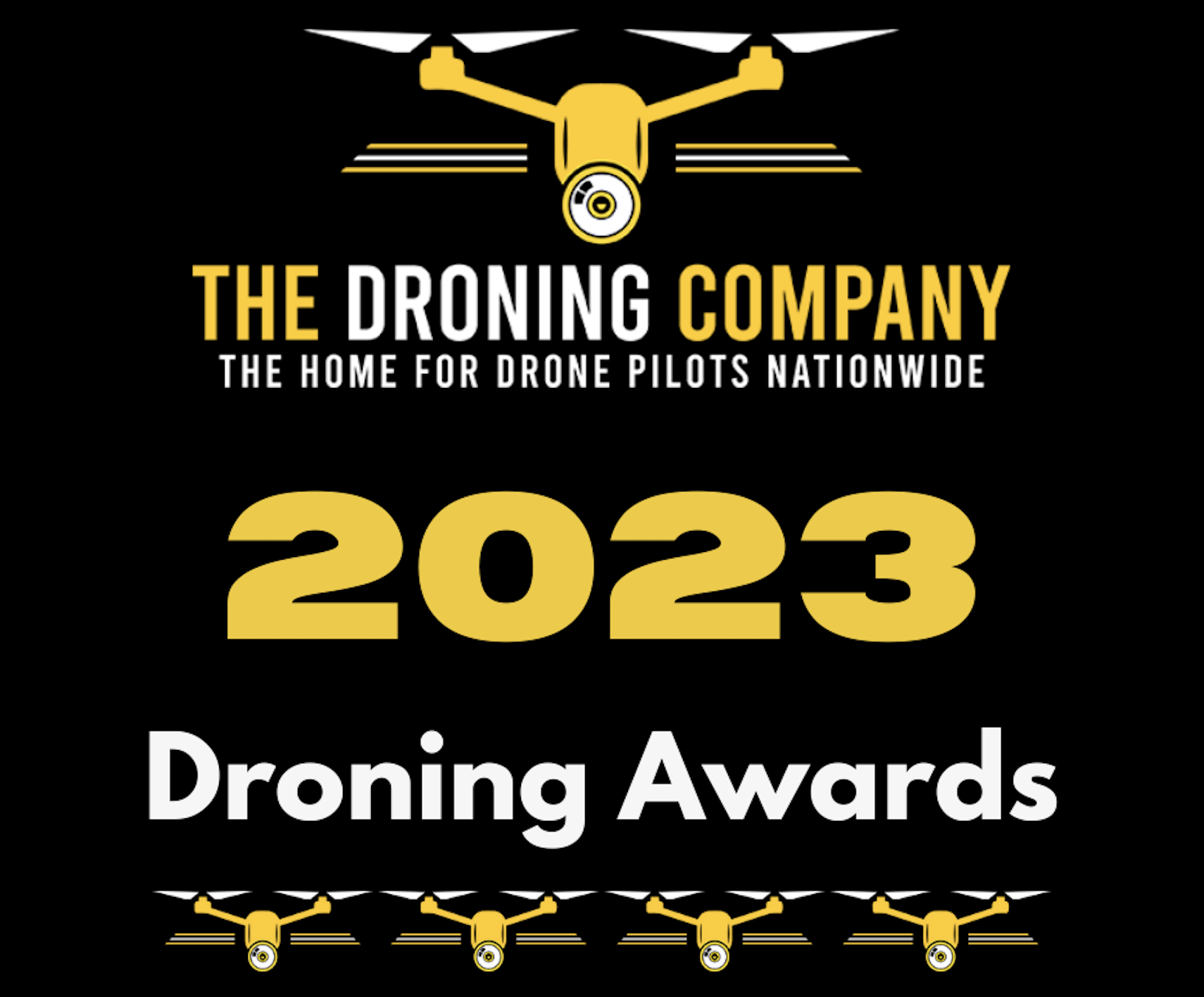 ---
The 2023 Droning Awards
Vote for the 2023 Droning Awards and win a drone and landing pad
This year, YOU select the winners.
The Droning Company's annual Droning Awards—the preeminent honors for the droning community—are ready to celebrate the best of the best. For the first time, the public is invited to cast their votes for the products, companies, educators, and other entities who they believe had the most impact on droning in 2023.
Voting is not only easy, but for each category in which you vote, you'll receive one entry for a chance to win a DJIMini 4 Pro (donated by Florida Drone Supply) and a Hoodman LP 21 Weighted Trifold Drone Landing Pad (provided by Hoodman).
Yes—each vote increases your chances of winning this fabulous prize package. Vote in ten categories, and you get ten entries. While you can vote for as many categories as you like, only one voting session per email address is allowed.
The deadline for voting is January 15, 2024.
The recipients of the 2023 Droning Awards will be announced soon thereafter, as well as the winner of the DJI/Hoodman prize.
Keep checking in with us here at The Droning Company—the world's number one resource for the drone community—for news on the 2023 Droning Awards, in addition to articles, videos, tutorials, product reviews, and more. Also consider being an active part of The Droning Company by registering as a pilot and/or a company.
Click here to enter our drone/landing pad give-a-way sweepstakes and to vote for your favorites