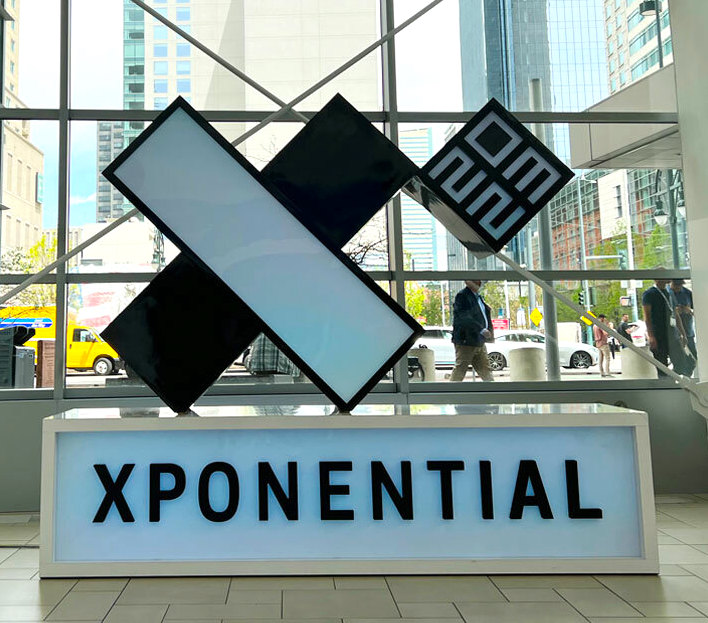 ---
16 May 2023
By Michael Molenda, TDC Editor
The Droning Company's roving reporters Chris Fravel and Elle recorded an astounding 37 interviews with the exhibitors at AUVSI Xponential 2023 in Denver, Colorado.
The duo's broad, comprehensive reporting at this important drone convention means The Droning Company readers can dig deep into the strategies, future plans, and critical knowledge dumps from companies such as Draganfly, Autel, BRINC, Honeywell, Iris Automation, NASA, and others. In addition, we met with the FAA, the Pilot Institute, and other drone experts to collect essential data for experienced pilots, aspiring beginners, and technology geeks.
Spinning through our Xponential 2023 YouTube Playlist is like taking a crash course in most all the knowledge you need to succeed.
And while you're absorbing tons of cool content from the big show, please don't forget to SUBSCRIBE to The Droning Company YouTube channel.
We are also preparing additional articles on the gear, technology, and companies that attended Xponential 2023, so keep checking The Droning Company website for updates.
CLICK THE IMAGE BELOW to Run the Xponential 2023 Playlist!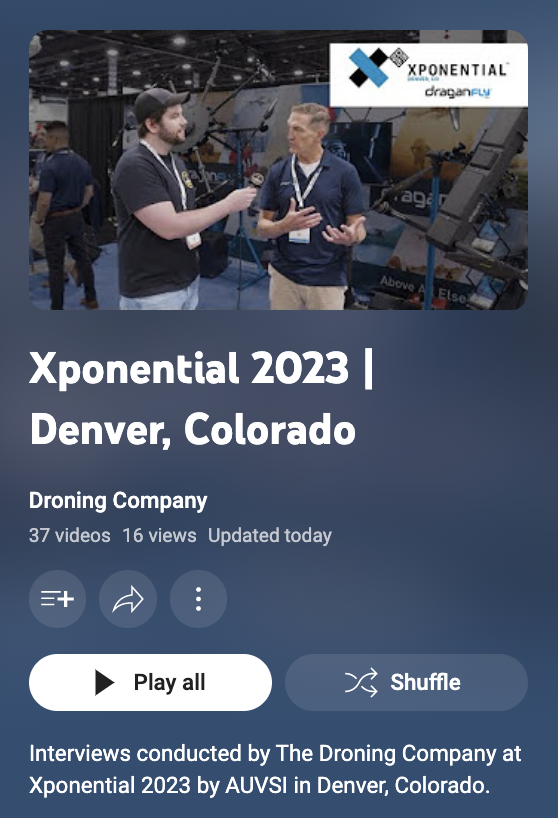 https://www.youtube.com/playlist?list=PLg5vwgmp-5F4fFDjXQiqml41c5FJUDw6T