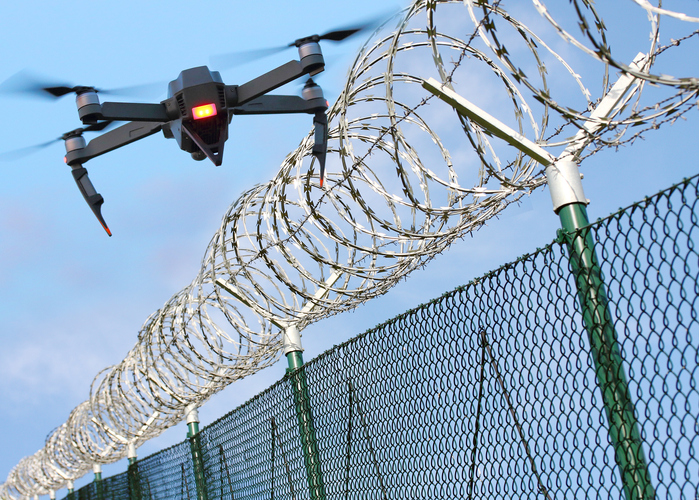 ---
Over the past few years, there has been talk about mandating commercially operated unmanned aircraft systems (UAS) in the U.S airspace. Specifically, these mandates apply to Remote ID. There have been multiple rulings regarding drone identification technology that have been implemented in the past year, which has resulted in experts in the industry and regulatory agencies to center their focus on how drones will be operating, beyond what currently exists (i.e. U.S. and UAS traffic management systems in Europe).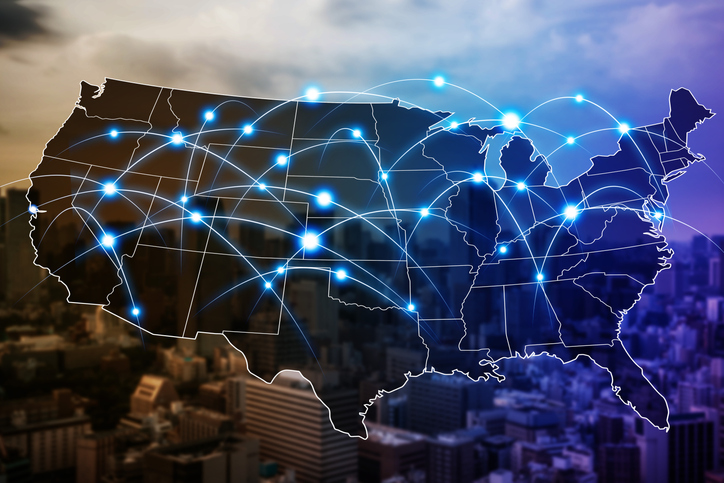 The Federal Aviation Administration (FAA) set out Remote ID and drone operations in Dec. 2020, which went into effect in April 2021. The FAA regulations surrounding Remote ID entail specific information, such as location, identification, and altitude of the aircraft, and also requires operators to utilize a Remote ID drone or a drone that uses a Remote ID broadcast module. Currently, regulations limit drones to be flown within the line of sight (LOS) of an operator, which requires every drone to need a remote pilot in command (RPIC). As a result, this does place a burden on the RPIC, as it will now have added responsibilities, which includes knowing and understanding the technologies surrounding small UAS, as well as a large amount of operational planning for using small UAS for commercial purposes involving data gathering.
There are companies that are currently creating new technology, which will allow beyond visual line of sight (BVLOS), as regulatory agencies are constructing rules for these specific regulations. As a result, the commercial UAS industry has been growing quickly, which has benefited the American public exponentially. However, it is imperative that the BVLOS operations expand steadily in order for the industry to successfully flourish. Automated BVLOS operations, in particular, are extremely important for industrial sectors to thrive, such as oil and gas, agriculture, renewable energy, infrastructure, and more. In order for these industries to provide the efficiencies necessary to grow, it is essential that the operations, FAA acceptance, and the safety of these technologies are planned accordingly. For example, some of the technologies that would need to be implemented to ensure a safe and effective outcome include sensors for long-range collision avoidance, as well as software to enable automation.
In order for a BVLOS flight to work successfully, a drone must have a number of mechanics, including avionics, sensors, airspace integration technologies, as well as analytics and data capabilities. The drone developed by American Robotics, which is known as the American Robotics Scout UAS is an all-in-one drone that provides artificial intelligence (AI) algorithms, as well as other robotic software and technologies that allow safe and expansive drone operations. In addition, American Robotics has implemented edge computing into the Scout system, which allows the data collected by the UAS to be processed resulting in the data to be turned into actionable information faster than ever before. Due to the advanced robotics, AI algorithms, software and edge computing capabilities, the Scout is able to process data at high-level resolutions and at frequencies faster and more efficiently than ever before.
The American Robotics' Scout system utilizes redundancy features to increase its safety measures, allowing the UAS to fly hundreds of miles away from operators while using the Scout system. The Scout's redundant system adds an extra layer of safety that reduces risks dramatically, allowing operators to fly in the National Airspace System (NAS), as well as flights that are conducted beyond visual line of sight (BVLOS). This advanced technology will allow the Scout system to be operated remotely, even from hundreds of miles away utilizing automation resulting in a drastically reduced need for human oversight.
American Robotics is just one of the companies that is aiming to revolutionize the UAS BVLOS industry, as L3Harris is another company that is integrating advanced technologies enabling BVLOS flight. In fact, L3Harris and American Robotics are working with the FAA to create rules around the BVLOS flight. Additionally, the FAA announced a new committee that was created in June, called the UAS BVLOS Aviation Rulemaking Committee (ARC).
With that being said, the BVLOS flight industry is certainly a big endeavor and these integrations and developments can certainly benefit a number of industries. To stay updated with the latest FAA drone news, visit our blog to learn more.
About The Droning Company
If you are searching for a company that specializes in working with highly experienced, licensed, and insured drone pilots throughout the United States, then the Droning Company can help you every step of the way. As a one-stop-shop offering, a wide range of professional drone pilot services, our online magazine also features a number of helpful resources and news surrounding the drone industry, such as articles, columns, product reviews, drone pilot tips, as well as the latest updates surrounding FAA news, regulations, and more. 
Our company is committed to providing the best drone services possible for your needs and budget. Our website allows you to view drone pilots' portfolios, the types of specialized equipment that they have, and see the types of jobs that they specialize in, making it easier than ever to find the perfect drone services specific to your needs.
As the top resource nationwide, we are dedicated to helping you find the high-quality and reputable drone services that you need. Contact our team to learn more or simply sign up to get started today!