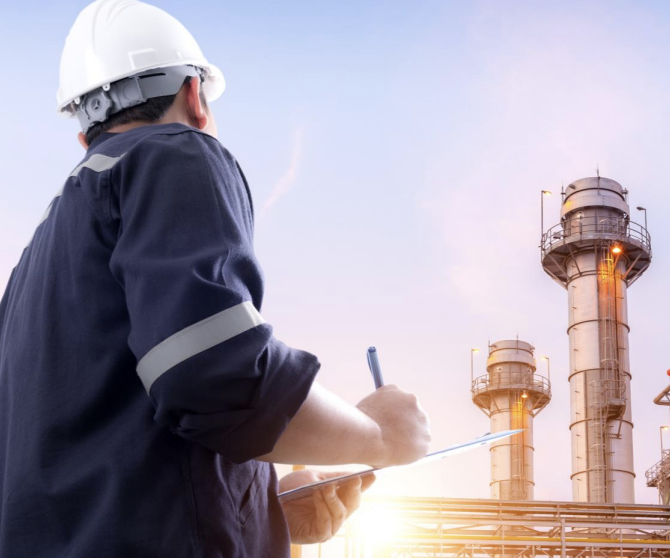 ---
20 March 2023
Percepto, the leading autonomous inspection and monitoring solution provider, recently released survey results exposing the lack of usage of proven, advanced technologies such as drones, robotics and AI to inspect and monitor industrial sites—despite best intentions to keep employees safe and reach environmental, social, and corporate governance (ESG) goals. 
Respondents indicated that some hazardous assets, such as power grids and pipelines, are largely unmonitored for long periods of time, leaving infrastructure vulnerable to large scale failures such as fires, oil spills and gas leaks. Failing to detect faults in time can have far-reaching consequences, such as loss of life, billions of dollars in fines for environmental infractions and lost profits. While most energy and oil & gas companies collect huge amounts of visual data in the form of images and video, only 12 percent of those surveyed indicated they are using artificial intelligence for automating data analysis to gain insights. 
"Drones, robotics and AI allow for automated visual infrastructure inspections at a pace, scale and accuracy level that humans alone cannot deliver using traditional visual inspection methods, particularly for hazardous, hard-to-reach assets," said Percepto Co-founder and CEO Dor Abuhasira. "The heavy reliance on labor intensive, manual methods suggests a lack of awareness of how AI can be utilized to ensure the highest levels of safety, productivity, asset reliability and adherence to regulations, representing a vast untapped technological resource."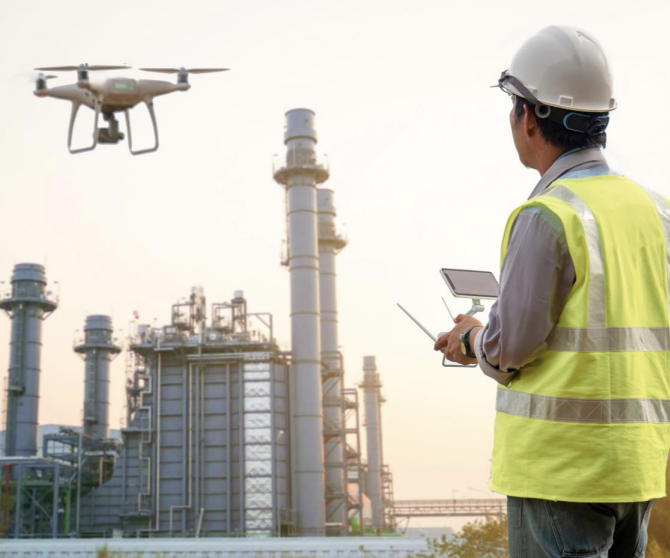 Some key survey findings:
While many industrial organizations today are striving to upgrade their visual inspection to Industry 4.0 standards, all respondents still rely on manned visual inspection, while none are using robots, and only 16 percent are using drones.


"Increasing site safety" was a main driver for visual inspections by respondents (98 percent)—higher than those seeking to maintain the reliability of their operations (66 percent) and regulatory compliance (29 percent).


A third of respondents (35 percent) are still using in-house developed analysis tools which are typically not best-of-breed in the market. This suboptimal data management can result in relevant insights not reaching the right stakeholders, repairs not being performed in time, and in extreme cases—data not being analyzed at all.
By using drones and robots coupled with AI-powered analysis software for their data management, companies can monitor their site health with far greater safety, speed, efficiency, and accuracy from anywhere, and allow all relevant stakeholders easy access to both the data itself as well as to the derived insights. The survey queried 200 managers and executives within the energy and oil and gas industries half of which were from North America, 25 percent from Europe, the Middle East and Africa (EMEA) and 25 precent from the Asia-Pacific region (APAC). 
About Percepto
Percepto is the leading autonomous inspection and monitoring solution provider, revolutionizing how industrial sites monitor and inspect their critical infrastructure and assets. Listed in TIME magazine's 100 Best Inventions of 2021, Percepto's AIM platform fully automates visual data workflows from capture to insight, leveraging the Percepto Air drone-in-a-box portfolio, alongside other robots and visual sensors. Using advanced machine learning and AI, Percepto AIM provides an end-to-end autonomous inspection and monitoring solution to assess risk, minimize downtime, drive efficiency, increase safety and reduce operational costs.
Percepto's solutions are trusted by Fortune 500 customers on six continents including Siemens Energy, Delek US, Koch Fertilizer and ICL Dead Sea Works. The company is the recipient of multiple prestigious awards including Edison Gold Award and Frost & Sullivan Global Enabling Technology Leadership Award. For more information, visit www.percepto.co.